'The Simpsons' Season 26 'Treehouse Of Horror XXV' Airs Oct. 19; Synopsis, Photos And Sneak Peek Video
Halloween has come early for fans of "The Simpsons." The long-running Fox animated comedy will continue its "Treehouse of Horror" tradition Sunday. The Matt Groening-created series, premiering in 1989, will present its 25th annual Halloween-themed episode as part of its 26th season.
As customary with "The Simpsons," the "Treehouse of Horror" special will feature parodies from classic films and the horror genre. This year, the episode will pull from the 1971 cult film "A Clockwork Orange" and the 2001 Nicole Kidman-led horror-thriller "The Others."
The beginning of the annual special will find Bart and Lisa "transported to a demon-filled alternate universe after Bart reads a set of Aramaic symbols he finds on the underside of his desk." It'll be up to Lisa to help them find their way home, but Bart's mischief and lack of listening skills will make it a little more difficult.
"The Simpsons" viewers will then meet Dum -- actually Homer -- who is a member of Moe's "Clockwork Orange"-style gang. But Moe's gang starts to fall apart when Dum meets a girl (Marge) "who wants him to give up the thug life."
Finally, fans won't want to miss "The Others" parody. What some viewers don't know is that "The Simpsons" first appeared as a series of animated shorts in 1987 before getting its own show in 1989. The animated short was featured in "The Tracey Ullman Show" and displayed much different visual portrayals of Homer, Marge, Bart, Lisa and Maggie. The original drawings of the Simpsons family will reappear in the "Treehouse of Horror XXV" episode to haunt the current Simpsons as a family that was "murdered and buried in the house."
According to Entertainment Weekly, cast members Dan Castellaneta, Nancy Cartwright, Yeardley Smith and Julie Kavner will "summon their original voices for the characters." But this won't be the first time that the Simpsons from "The Tracey Ullman Show" have crossed over. Most recently, they appeared in Guillermo del Toro's couch gag for the 2013 "Treehouse of Horror" special.
"The Simpsons" Season 26 "Treehouse of Horror" episode will be shown on Fox Sunday at 8 p.m. EDT. Check out photos and watch a sneak peek of "Treehouse of Horror XXV" below: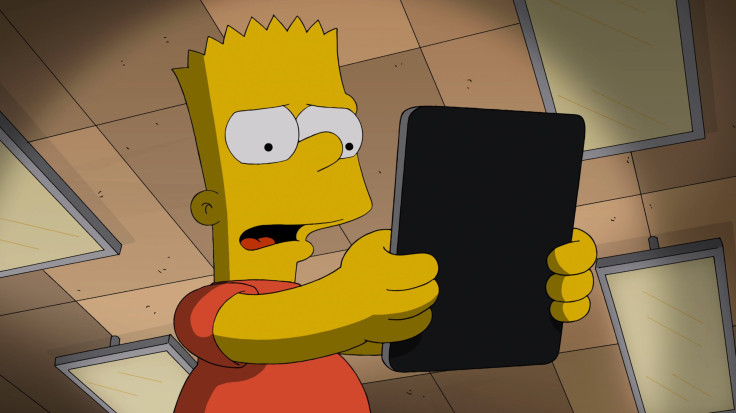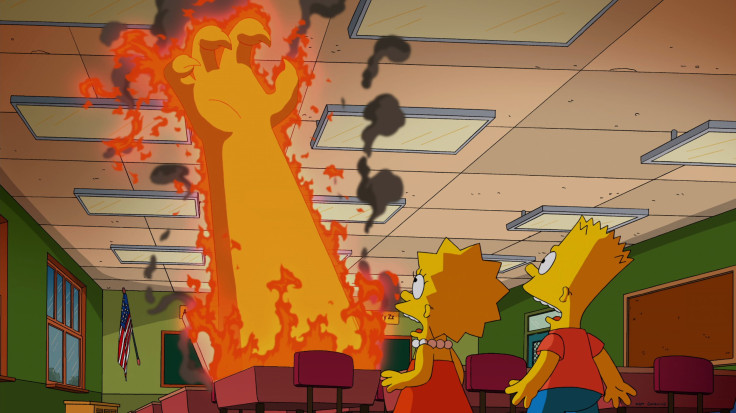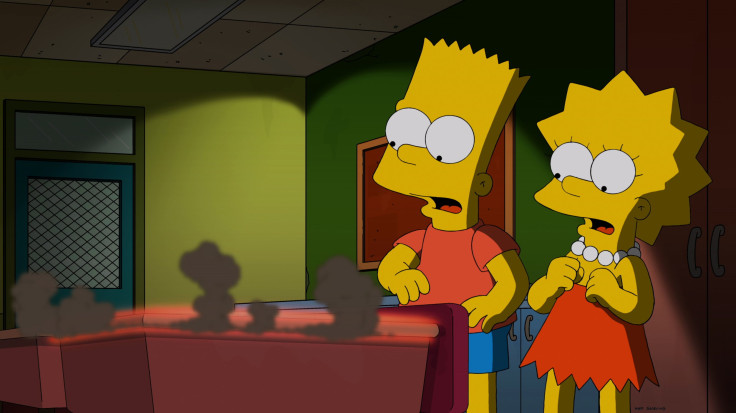 © Copyright IBTimes 2023. All rights reserved.