'The Simpsons' 'Treehouse Of Horror XXXI' Looks Back At Trump's Presidency
KEY POINTS
This year's "Treehouse of Horror" takes on political twist
Homer is shown a credits-like list of what the President has done since 2016
This year's "Treehouse of Horror" is the 31st installment of the annual Haloween episode
"Treehouse of Horror XXXI" will air Sunday, Oct. 18
Halloween is just around the corner and, once again, "The Simpsons" is set to air another installment of "Treehouse of Horror," the animated sitcom's annual horror-inspired episode.
This year marks the 32nd "Treehouse of Horror" since it was first introduced in Season 2 of "The Simpsons" back in 1990. "Treehouse" is divided into three segments involving the family in some horror, science fiction or supernatural setting.
Alongside the eerie-yet-still-funny segments, "Treehouse of Horror" also parodies famous movies. "Toy Story," Spider-Man: Into the Spider-Verse" and the Netflix comedy-drama "Russian Doll" will be on the menu for this year.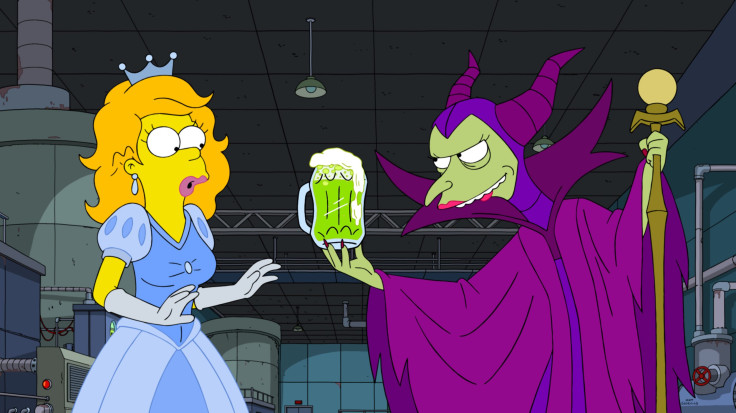 This year's "Treehouse of Horror" will come with a twist aside from the traditional Trick-or-Treat and spooks and ghouls. According to Deadline, the episode will take a crack on the 2020 Presidential Elections, specifically some of the actions and decisions of President Donald Trump for the past four years.
The episode's teaser showed Homer rushing to a polling booth to fill out his ballot. With his reading glasses ready, he began to think.
"Let's see. I know who I want for all the judges and propositions, but president… that's a stumper. Can I write in Judge Judy?" said Homer.
As he ponders on who his next Chief Executive would be, a mask-wearing Lisa suddenly enters the booth and reminded his father about the decision that he is about to make.
"You're hesitating over President? Dad, by all that's decent, how could you forget all that's happened in the last four years?" said Lisa.
This made Homer think and recalled the "Envelopegate" controversy during the 2018 Oscars. After his thought bubble burst, he was then bombarded by a credits-like list on some of President Trump's infamous decisions during his reign.
Variety listed all 50 things that make President Trump "unfit for president." The outlet also pointed out that it was "just a fraction," and included things such as "Called Mexicans rapists," "Said Jewish people who vote Democrat are disloyal," "Leaked classified information to Russian ambassador" and "Corrupted Congress."
After seeing the list, Homer can be heard laughing and even agreed on some points, saying "that was bad" and "that was worst."
"Yikes! I gotta do something!" Homer said as he cast his vote.
"Treehouse of Horror XXXI" will air Sunday, Oct. 18 at 8:00 p.m. ET on Fox, said Bloody Disgusting.
© Copyright IBTimes 2022. All rights reserved.
FOLLOW MORE IBT NEWS ON THE BELOW CHANNELS