'The Simpsons' Writers Preview 2015 Halloween Episode, Season 27 Storylines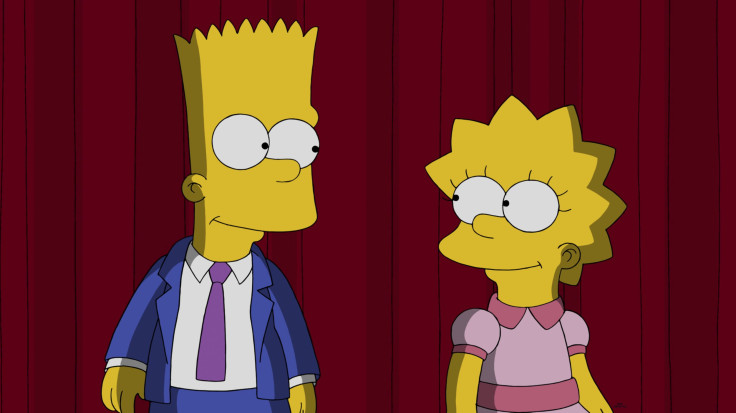 Can't get enough of "The Simpsons"? Well, then you're in luck – because the animated Fox comedy isn't going anywhere. The series, which has been on the air since 1989, is entering its 27th season this year … and fans are in for a laugh out loud (and scary) installment!
Show writers/ executive producers Al Jean, Matt Selman and David Silverman were joined by series co-creator James L. Brooks for a panel at the 2015 ATX Television Festival in Austin, Texas over the weekend. The panel, titled "The Evolution & History Of 'The Simpsons,'" was full of lots of laughs and plenty of spoilers.
So, what can fans look forward to? A MURDER and Kelsey Grammer. That's right, a major character is going to die (just for an episode) and the Emmy Award winning actor is going to be the one who commits the act.
"As a kid I always wanted to see [Wile E.] Coyote eat The Roadrunner," Jean teased, referring to the Looney Tunes characters. But he wasn't hinting that those iconic cartoons would be crossing over to "The Simpsons" universe – he was revealing a storyline.
"Sideshow Bob will finally do something he's been trying to do for 25 years cause it's the Halloween show," he explained of the upcoming "Treehouse of Horror" special.
Fans of "The Simpsons" know that Sideshow Bob, who is voiced by Grammer, has been trying to kill Bart for ages. It all started when Sideshow Bob tried to frame Krusty the Clown for armed robbery. Thanks to Bart, Sideshow Bob's plan failed and he was sent to prison. The crazed character has been bent on murdering Bart since then.
Jean's reveal was met with cheers – which he found to be a strange reaction. He called the audience out for "applauding for the murder of a 10-year-old boy."
The death of Bart isn't the only thing that viewers can look forward to this year. They also revealed that they're working on a "Boyhood" parody featuring Bart, as well as an episode where Lisa meets a homeless woman with a beautiful voice (who also happens to be a heroin addict who shot her parents).
Meanwhile, the Season 27 premiere will actually find Marge filing for divorce thanks to Homer's narcolepsy problem. "Homer falls for the pharmacist who gives him the narcolepsy medicine," Jean revealed. The pharmacist will be voiced by "Girls" star Lena Dunham.
Season 27 of "The Simpsons" premieres on Fox this fall.
© Copyright IBTimes 2023. All rights reserved.
FOLLOW MORE IBT NEWS ON THE BELOW CHANNELS