'The Sims 4' Celebrates Hispanic Heritage Month With New Update
KEY POINTS
"The Sims 4" is celebrating Hispanic Heritage Month, which runs from Sept. 15 to Oct. 15
"The Sims 4" is giving fans a free in-game update to mark the event
The update includes new food recipes, Create-A-Sim options and build items
"The Sims 4" is celebrating Hispanic Heritage Month with a free in-game update for fans.
To mark Hispanic Heritage Month, which runs from Sept. 15 to Oct. 15, players will get new food recipes, Create-A-Sim clothing options and build items in the in-game update, EA said on its website.
According to EA, the additions were "inspired by diverse Hispanic cultures" and were designed in conjunction with employee resource group SOMOS EA, which is "centered on advancing EA's diversity and inclusion by ensuring a culture where Hispanic/Latinx employees can thrive."
Here are all the Hispanic Heritage items you can find in "The Sims 4":
A new object: Chiminea (grill)
Grilled Food options: Asado, Grilled Plantains, Churrasco, Pinchos, Choripan, Chimis, Chimichurri Skewers, Elotes, Pollo a la Brasa
Outdoor Decor: Pottery, Arbor, Filetado-inspired sign/painting for backyard, kitchen, or restaurant use
Painted Dining Set: Colorful Table and Chairs
Clothing: Panama Hat, Huipil, Guayabera, and new items with designs inspired by Mister Cartoon
Since its 2014 release, "The Sims 4" has seen nine expansion packs released, along with 17 "stuff packs" and nine "game packs." These include the "Star Wars" themed expansion pack released in September that allowed players to visit the planet of Batuu while interacting with Rey and Kylo Ren.
As a life simulation game, "The Sims 4" allows players to create a Sim character, control their lives and explore different personalities as the game plays out. Players can also build their character's career, home and relationships over the course of generations.
Not all attempts to celebrate Hispanic Heritage month have been as successful as what "The Sims" has done. When Twitch attempted to introduce customized emote modifiers that included sombreros, guitars and rumba shakers, the gaming community lashed out at the platform for promoting cultural stereotypes.
That resulted in Twitch taking down its blog announcement and apologizing for the images in their emote modifiers.
"We launched these emote modifiers today as part of our celebration of Hispanic Heritage Month but we clearly missed the mark, and we apologize. These were not an appropriate representation of Hispanic and LatinX culture, and we've removed them," Twitch tweeted last month.
"The Sims 4" Hispanic Heritage Month free update will run until the conclusion of the celebration on Oct. 15.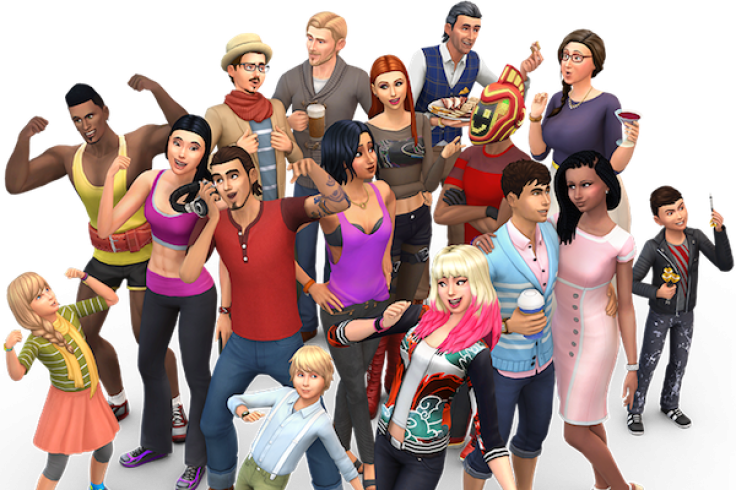 © Copyright IBTimes 2023. All rights reserved.