Sinai-Based Ansar Bayt Al-Maqdis Swears Allegiance To ISIS A Week After Denying Links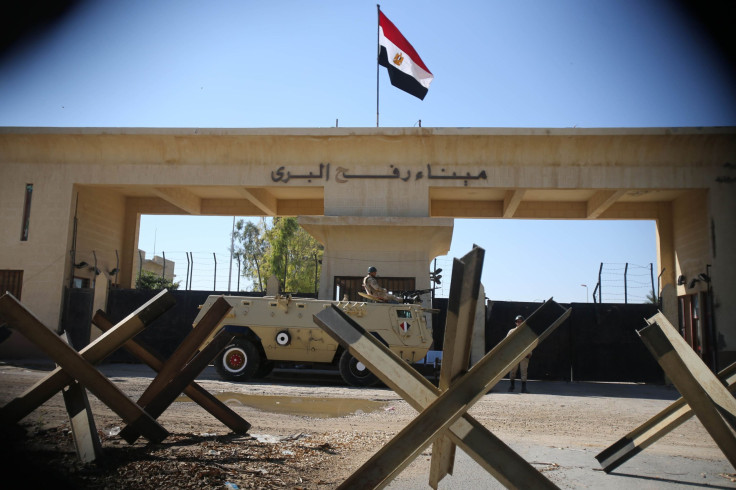 Less than a week after denying reports that it had pledged allegiance to the Islamic State group, militants of the Sinai-based Ansar Bayt al-Maqdis, or ABM, released an audio clip late on Sunday, declaring their support for ISIS, according to media reports. The nine-minute clip was posted on a Twitter account claiming to be ABM's official account.
"In accordance with the teachings of the Prophet, we announce our pledge of allegiance to the caliph Ibrahim Ibn Awad ... to listen and obey him…and we call on all Muslims to pledge allegiance to him," a man reportedly identifying himself as a part of the group's "information department" said in the recording, referring to ISIS leader Abu Bakr al-Baghdadi by his adopted name.
The speaker reportedly said that al-Baghdadi was "chosen by God" to establish a new caliphate after "Muslims suffered decades of humiliation." Last week, the group had used the same Twitter account to deny reports that it had aligned itself with ISIS.
According to media reports, the speaker also urged Egyptians to rise up against "the tyrant," allegedly referring to President Abdel-Fattah el-Sisi.
"What are you waiting for, after your honor has been aggressed upon and your sons' blood has been shed at the hands of this tyrant and his soldiers?," the spokesperson reportedly said.
ABM first emerged in 2011 amid a security vacuum created by the ouster of former Egyptian President Hosni Mubarak. The group is believed to be based in the northern Sinai desert, close to the Israeli border. It is also believed to have some presence in the Gaza Strip, where it reportedly functions as a rival to Hamas.
There has been a drastic uptick in the group's activities since the removal of Mohammed Morsi in 2013 and a number of attacks targeting Egyptian security forces have been attributed to the group. Most recently, ABM was believed to be behind last month's attacks on two army checkpoints in northern Sinai, which killed over 30 soldiers.
© Copyright IBTimes 2023. All rights reserved.