Sinead O'Connor 'Glorious' Wedding Held in Pink Cadillac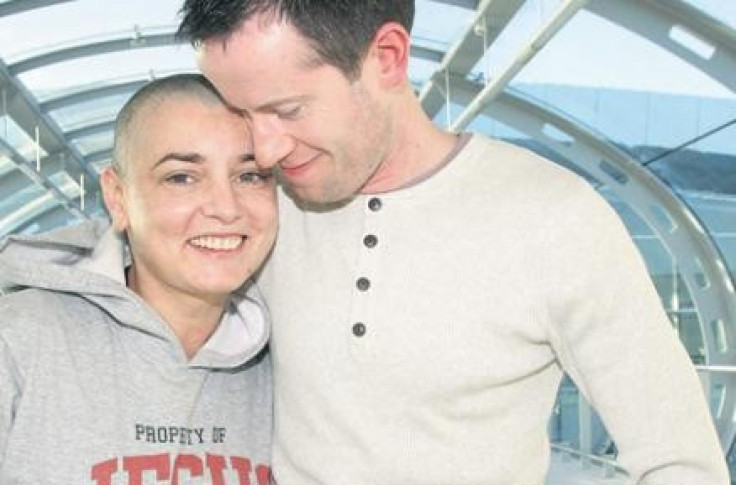 Sinead O'Connor was married in a nontraditional, but glorious wedding on the Las Vegas strip Thursday.
The 45-year-old singer wore a light pink dress accentuating her numerous tattoos as she sat in the back of a pink Cadillac with her groom, Barry Herridge, a therapist. The entire ceremony was held in the Cadillac at A Little White Wedding Chapel, the same place where Britney Spears and Elvis Presley were married.
It wasn't a traditional dress, but it wasn't a traditional wedding either, says the source. She cried during the vows and had to wipe her eyes.
The singer had announced two days earlier on Dec. 7 that she would be getting married at an un-disclosed location in [her] absolute dream wedding ceremony.
She wanted to do the whole thing in a Cadillac. That was her thing, a source tells PEOPLE.
O'Connor held a bouquet of red roses and Herridge wore a pink shirt to match the singer's dress. The wedding day was also O'Conner's 45th birthday and following the ceremony employees of the chapel sang Happy Birthday to the bride.
Following the wedding, the Nothing Compares 2 U singer posted a note on her blog about the glorious marriage.
Dear friends... amongst whom I include whomever may be reading this with a view to writing about the glorious marriage.
Am blogging this cus media people are naturally seeking me.
On sunday I will put up blog on whole day. Too glorious for words.
For now though, as you will appreciate, it's a bit of a 'Can't. Talk. XXXX. In. Mouth'. Situation.
Xxx
She also posted a picture of empty pews with the caption celebrity guests.
The union marks O'Connor's fourth marriage. She was previously married to longtime friend, Steve Cooney, who she divorced in April after eight months of marriage. Prior to Cooney, she was married to music producer John Reynolds in 1989 and journalist Nicholas Sommerlad in 2001.
© Copyright IBTimes 2023. All rights reserved.