Singles' Day 2015: iPhone 6S And Apple Watch Could Make Apple Inc. Big Winner On China's 'Black Friday'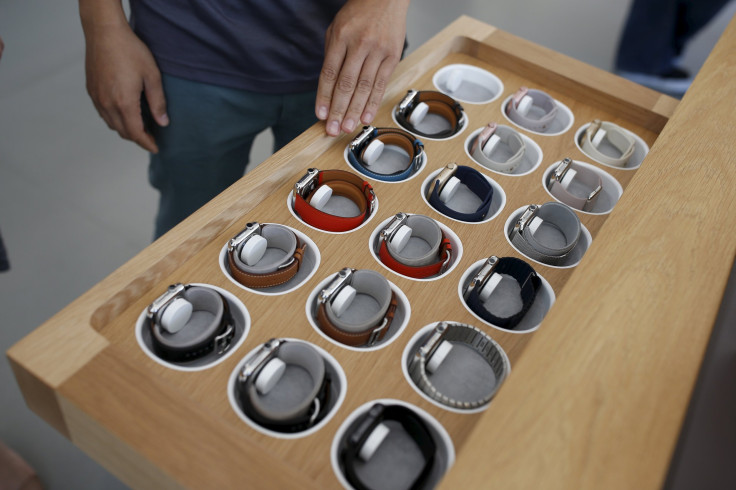 For Chinese retailers, Nov. 11 is the biggest day of the year. Singles' Day began as an annual celebration for single people and has since turned into a Black Friday-style shopping bonanza for most of China. It's a chance to give gifts, show affection for others through conspicuous consumption, or even indulge in something for yourself. Last year, online retailer Alibaba recorded over $9 billion in Singles' Day sales.
But the windfall isn't limited to Asian businesses. Apple, which has established itself as one of China's hottest tech brands with hits like the iPhone 6S, is also set to profit. For its fourth-quarter 2015, China was Apple's second-largest source of revenue by geography, accounting for $12.5 billion in sales, up 99 percent year-over-year.
Last year, a Guangzhou programmer proposed to his girlfriend by buying 99 iPhones and arranging them in a heart around her, only to have her reject his proposal. The story made international news, and pictures of the event spread over Chinese social network Weibo.
This year for Singles' Day, Apple is offering a variety of discounts on a specially designed section of Alibaba's Tmall online store. Shoppers will be taking advantage of discounts like 50 yuan off the normal 6088 yuan (about $960) price of an iPhone 6S and 400 yuan off the normal 4288 yuan (about $670) price of an iPad Air 2. The slogan on the special Apple section of the store promises "a special surprise on this day."
The Apple Watch could be the breakout star. The smartwatch has made quite a splash in China. Research firm RedTech Advisors/TalkingData estimates over one million Apple Watches have been sold since going on sale in the country in September. And Wang Sicong, son of China's richest man, posted a picture on Weibo in May of his husky wearing two Apple Watch Editions, which went viral almost instantly.
"I think it will be a strong gift idea for people. We're still in that tech boom in a way where people are very interested in what's new, and the Apple Watch is a more novel piece of tech," said Kulbinder Garcha, an analyst at Credit Suisse.
Indeed, it's desirable, highly personal, and not as expensive as a lot of Apple products. A 38mm Apple Watch Sport can be had for as low as 2588 yuan (just over $400).
© Copyright IBTimes 2023. All rights reserved.