Sir Anthony Ritossa Inspires the Next Generation of Leaders and Investors
This article uses affiliate links, which means if you purchase products through these links, we may earn a commission. Click here to see our
T&C
. For licensing please click
here
.
Family offices are more than just financial management firms — they are legacy-building institutions that serve as the backbone of wealthy families and have a far-reaching impact on local economies and society at large. Passed down from generation to generation, these privately held companies serve as a source of pride for the families they represent and are powerhouses in their own right.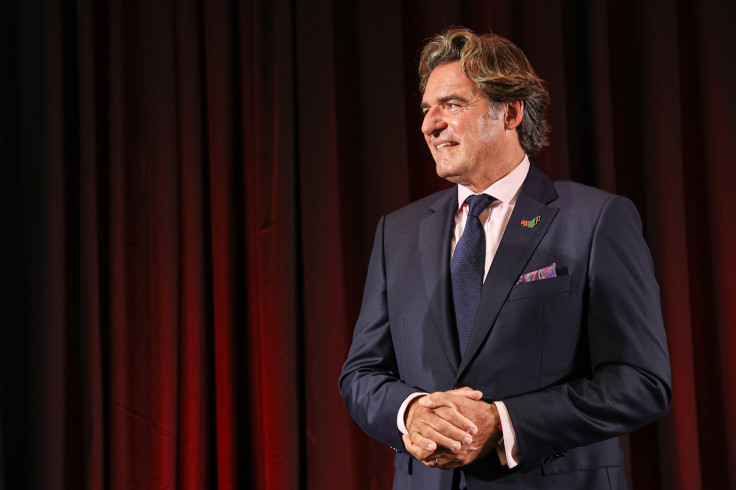 The Ritossa Family Office, led by the dynamic Sir Anthony Ritossa, chairman, founder, and CEO, is an example of a family office that has cemented its position as a major player by hosting high profile events that connect leading investors, entrepreneurs, and philanthropists from around the world.
Sir Anthony is not just the head of his own highly successful family office - he is also a man of many talents and accomplishments. He has taken up a leadership role in several businesses and has contributed to a number of philanthropic causes over the years. His experience in the areas of private equity, venture capital and investing have been of great benefit to the family office community. He is involved in the Dubai community as well as throughout the UAE and GCC, and has made significant efforts to support the growth of the region
Sir Anthony's expertise and insights are in high demand, and he is a frequent speaker at various international investment conferences. Most notably, Sir Anthony founded the Ritossa Family Office Investment Summits, the world's foremost family office conference series, a title that he has the utmost pride for.
"I am grateful to be recognized as a renowned family office conference," he said. "Helping others is the greatest form of wealth."
The conference is both prominent and exclusive, as every attendee to the invitation-only conference is considered by Sir Anthony himself.
"I spend a lot of time getting to know our selected attendees and ensuring that every participant is a perfect fit and they share similar core values with the other members," he said.
Those core values? Supporting philanthropic causes, improving society, and social responsibility. His summits have covered a plethora of important topics ranging from healthcare to biotechnology and even climate change. Members at the summit discuss topics that impact everyone, not just the wealthy, such as the future of education, human health, and how critical it is to care for all. Sir Anthony is passionate about bringing people together to inspire the next generation of leaders. The conferences provide a platform where necessary change and actionable strategies can be discussed, all with the purpose of building a better future.
Family Office Investment Summits: Past and Future
The 20th Ritossa Family Office Investment Summit took place near the end of 2022 in Dubai, with the 21st and 22nd set to take place in February and May 2023. The summits take place in Dubai, Riyadh, and Monte-Carlo.
Notably, the next Global Family Office Investment Summit will take place on February 8th and 9th, 2023, at the VOCO Hotel Riyadh.
The Ritossa Global Family Office Investment Summit in Riyadh, Saudi Arabia celebrates the tremendous investment prospects that are available in the area.
"The events are graced by some of the biggest family offices and names in the region and beyond," said Paurush Sonkar, Founder & CEO, Stallions Capital, UAE. "What really sets these apart is that impact, a clean & green planet and philanthropy are the core pillars of these initiatives and it is great to see how Sir Anthony is making a positive difference to the planet each day via his mega events."
As a hub for creativity, collaboration, and entrepreneurship, the Kingdom of Saudi is an ideal spot for Sir Anthony's next summit.
"There's an understanding that those with the most resources have the most responsibility for improving the world," said Sir Ritossa.
The Ritossa Family Office has proven to be a diverse modern family office, staying current with the latest trends in technology and putting the needs of their Summit delegates first. Through their commitment to adaptability, staying abreast of technological advancements, and providing an exciting experience, the Ritossa Family Office has been able to become a pillar of the world of family offices in 2023.
About SirAnthony Ritossa
Sir Anthony is the leader of the highly successful Ritossa Family Office. His commitment to providing the best quality of service for Summit delegates has allowed him to remain successful throughout the years. To learn more about The Ritossa Family Office, please visit: https://www.ritossafamilyoffice.com/