Siri Flaw Leaves Your iPhone Accessible To Anyone, Mobile Data Can Be Turned Off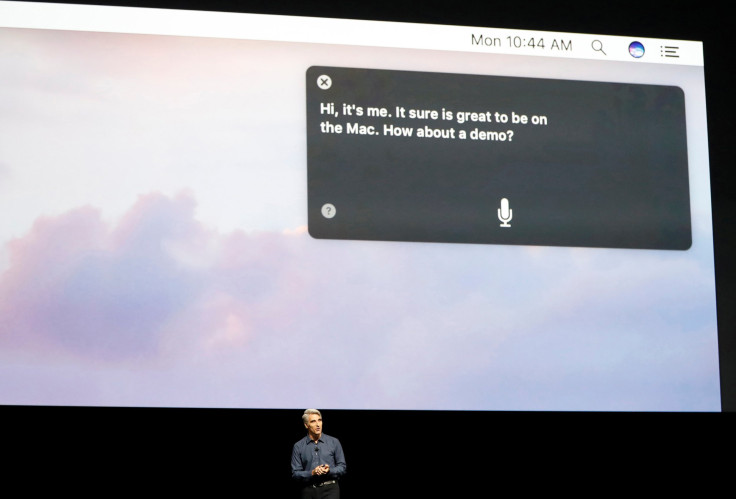 Apple's voice assistant, Siri, lets other people access your iPhone, surpass the passcode protection and turn off cellular data, a user said Friday. iPhone users can access Siri from their lockscreen and with the voice assistant embedded into many apps and services on the phone, this relatively minor bug might be an indication of bigger vulnerabilities.
The user, Anton31Kah, stated Siri can be manipulated into turning off cellular data by simply asking it about the current status of cellular data on the smartphone, upon which the voice assistant will not only tell the user whether the data is currently on or not, but also prompt the user by asking "let me know if you want it turned on/off."
Read: Google Assistant To Overtake Apple's Siri, Samsung's Bixby, With Over 1 Billion Installations By 2021: Survey
This basically lets any user switch mobile data on your iPhone on or off, which is against general smartphone security protocols. Due to the fact access to the iPhone, however minor, is being provided to a third person without the owner's permission who had already protected the device with a security cover like as a passcode.
This is a loophole in Siri's functioning due to the fact had the user directly asked Siri to turn the data on or off, he/she would need to put in the passcode first.
Whether the bug could have any malicious impact on your iPhone is yet to be assessed. It does bring forth an interesting question though — are voice assistants making our devices less safe?
More and more devices now come with artificial intelligence (AI) based voice assistants. These assistants have deep penetration within the operating system, from your contact list to your financial details. While regular smartphone access goes through many security protocols, starting with the user granting an app the permission to access the device, with permission being retracted easily. There are also passcodes, fingerprint scanners and even facial recognition in smartphones such as the Samsung Galaxy S8. With the use of voice assistants, all such protocols are not easy to implement.
While many tech companies are trying to make functionality simple enough for users to do even complex tasks via simple voice commands such as making payments via Samsung Pay, the convenience might expose users to the risk of not just losing their private information but general misuse.
Read: Apple Siri 2.0 Might Have Machine Learning, Improved AI, Facial Recognition And More
Furthermore, a growing number of companies are opting for AI based assistants — even Apple is expected to bring out a new version of Siri at the World Wide Developers Conference next month. These assistants evolve according to usage and have the ability to perform complex tasks such as such sending out emails. Until and unless, there is a security assessment done on the voice assistants, security protocols put in place and explained to consumers, they will stand the risk of losing important data. The Siri flaw is just a minor indication of a larger issue tech companies are yet to address.
© Copyright IBTimes 2023. All rights reserved.