'Sister Act 3': Whoopi Goldberg Gives Exciting Update On The Movie
Whoopi Goldberg gave an update about the highly-anticipated movie "Sister Act 3."
"The script came in yesterday. I really like it, you know, but it has a whole lot of adults to go through. If they don't get in its way, it could be pretty good," Goldberg shared in her appearance on Tuesday's episode of "The Tonight Show Starring Jimmy Fallon."
The actress and co-producer of the Disney+ film asked Fallon in jest if he would consider having a cameo role in the film. The talk show host replied, "Yes, are you kidding me? To be in 'Sister Act 3'? Of course, I would do that. I would do anything for you!"
Fallon also asked Goldberg if she could suggest a good subtitle for the upcoming movie, and the actress replied, "Sister Act 3: Black in the Habit."
Goldberg had earlier expressed frustration over the slow progress of the latest installment to 1993's highly successful "Sister Act 2."
"We're in it. We are so close, but when you have 9,000 people who have to OK it, it takes a little more time than you want, but it's coming," the co-host of "The View" told ET in September.
In July, the 67-year-old also spoke about wanting to see the project finally come to fruition. "I've been trying to do this for six years, and I'd been told that no one was interested in seeing it. ...I'm very hopeful that people will be happy," she told ET.
Goldberg continued, "It's coming. We gotta shoot it, but it's happening."
"You're never fully happy with a script because one of the things you find is you wanna have the space to make an adjustment if you need to. Sometimes what looks right on paper doesn't come out of your mouth the right way. You have to move it around a little bit but I'm very hopeful people will be happy," she added.
In October, Goldberg revealed the names of three singers whom she wants to cast in the sequel.
"I'm gonna ask Keke (Palmer) to come. You know, I want everybody to come in. I want Lizzo to come," she said in an episode of the Comedy Central show "Hell of a Week" with Charlamagne Tha God.
Aside from Palmer and Lizzo, Goldberg also said she wants Nicki Minaj to join her in the film.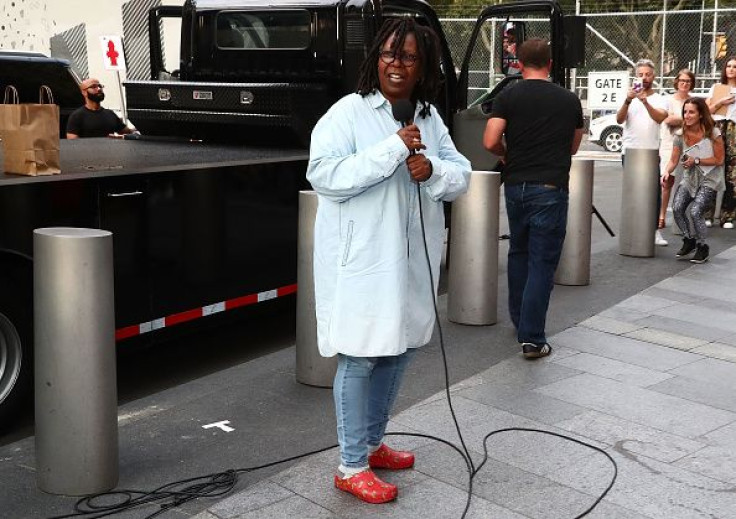 © Copyright IBTimes 2023. All rights reserved.
FOLLOW MORE IBT NEWS ON THE BELOW CHANNELS