'Sister Wives' Star Robyn Brown Blasts Pregnancy And Kody Divorce Rumors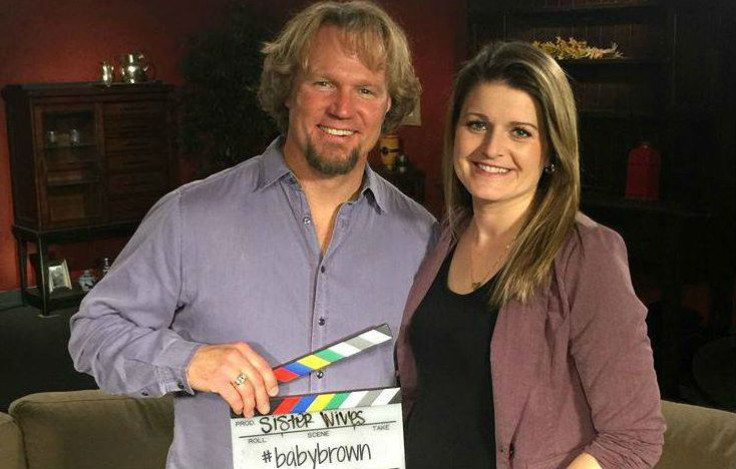 She's been rumored to be pregnant with her third child with Kody Brown and planning to leave him and their family behind, but "Sister Wives" star Robyn Brown has officially slammed those rumors as inaccurate.
Robyn took to Twitter to share her frustration with the latest round of rumors about her marriage to Kody, which came after Kendra Pollard reportedly revealed to Life & Style Magazine that Robyn had learned she was pregnant with her sixth child overall, and third with Kody, during Maddie Brown's baby shower last month.
Read: Mariah Brown Debuts Girlfriend Audrey Kriss
According to that report, Robyn took a pregnancy test after a guest commented that she looked like she had a baby bump, but despite the positive result, she was reportedly planning to leave Kody and the rest of the family behind in Las Vegas.
"Robyn has been planning to divorce him for a long time," Kendra said. "Being pregnant has not changed her mind. She's saved up enough money to retain a lawyer. This is really the end of 'Sister Wives.'"
However, Robyn took to Twitter to reveal that not only is the report not true, but she isn't even friends with Kendra, meaning she isn't as reliable of a source as tabloids who quote her think.
Meri, Kody's first wife, also showed support to Robyn with a tweet of her own, joking that she couldn't believe the reports when she saw them.
The story came at the same time as rumors that Kody, while disappointed that Robyn was planning to leave and didn't want to discuss the pregnancy in front of the show's cameras, was also considering introducing a fifth wife into the family soon.
"Kody is seeing a 24-year-old and he wants her to become his next wife," Kendra also said. "The new girl is very pretty and he has known her through friends for some time. Robyn is done."
© Copyright IBTimes 2023. All rights reserved.