'Skeleton Knight In Another World' Episode 6 Live Stream Details And Spoilers
KEY POINTS
Arc and Ariane have reached Lalatoya
"Skeleton Knight in Another World" Episode 6 is airing Thursday
The episode will stream on Crunchyroll
Arc and Ariane have arrived at the elf village of Lalatoya in "Skeleton Knight in Another World" Episode 6. The new episode is titled "Learning About the Darkness of This World at the Elf Village."
Ariane and Arc decide to stay at the house of Ariane's father Dylan, according to the newly released spoiler stills and summary of "Skeleton Knight in Another World" Episode 6.
Glenys, Ariane's mother, becomes Arc's guide and takes him on a village tour. Meanwhile, Dylan and Ariane report the recent rescue operation to the elven heavyweights.
In the previous episode of "Skeleton Knight in Another World" anime, titled "A Secret Revealed, and a Bond Forged," Ariane and Arc managed to arrive at Tryton's mansion.
Arc used the Wyvern Slash to slice a bell and distract the guard, which allowed the duo to infiltrate the mansion.
Elsewhere, Celsika informed Tryton about the intrusion and he claimed they were some sort of monsters. Suddenly, a blast rocked the wall and Arc and Ariane emerged from the smoke. They announced they will rescue the elves captured by Tryton.
"Arc and Ariane make their way into the palace of Marquis Diento. What kind of political fallout will there be from one of the Rhoden nobles possessing enslaved elves?" read the official synopsis of "Skeleton Knight in Another World" Episode 5, as per Crunchyroll.
The cast of the anime includes Tomoaki Maeno as Arc, Nene Hieda as Ponta, Fairouz Ai as Arianne, Yuko Minaguchi as Glenys, Takuya Eguchi as Danka, Saori Onishi as Yuriarna, Ryota Takeuchi as Goemon, Rumi Okubo as Eevin, Miyu Tomita as Chiyome, Minoru Shiraishi as Cetrion, Kousuke Toriumi as Dillan, Kengo Kawanishi as Sekt, Daiki Hamano as Dakares and Akira Ishida as Domitianus.
The opening theme song of "Skeleton Knight in Another World," titled "Aa, Waga Rouman no Michi yo," is performed by PelleK. The closing theme, titled "Bokura ga Oroka da Nante Dare ga Itta," is by DIALOGUE+.
"Skeleton Knight in Another World" Episode 6 is scheduled to release Thursday. Fans in the U.S. can watch the episode online on Crunchyroll. The episode will live stream in Japanese with English subtitles.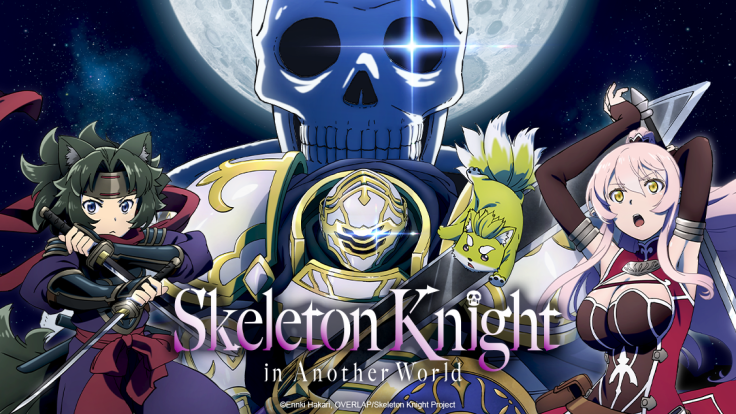 © Copyright IBTimes 2023. All rights reserved.