Who Are The Skullcandy Crusher Evo Headphones For?
The Skullcandy Crusher Evo headphones are great for those who really like to crank up the bass
Outstanding battery life means less time charging and more time jamming to tunes
The Crusher Evo is comfortable, and has a lovely look and feel to it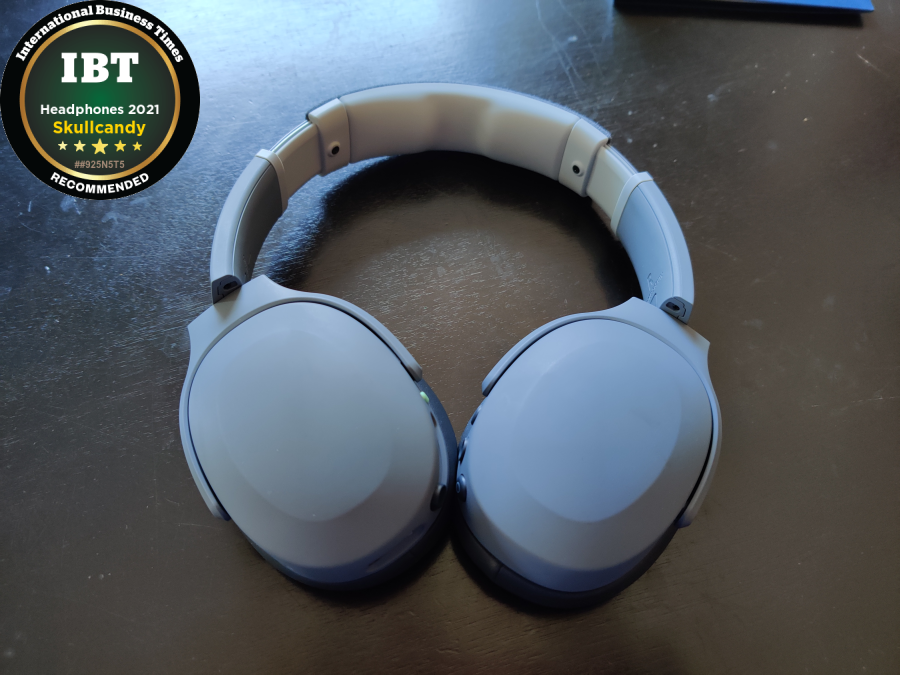 Headphones are all largely the same, and many only have minute differences in performance that make one stand above the other. However, Skullcandy has something unique to offer with the Crusher Evo. The headset features what it calls Crusher Bass, which provides haptic feedback to boost bass performance.
A Great Look And Feel
The Skullcandy Crusher Evo is a pretty attractive headset. It's got a sleek, muted gray design with a matte finish, making everything look and feel smooth. The head band at the top is made with a foam padding and a rubber exterior, giving the band a firm, but soft feel. The top of the band has a metal plate for structural reinforcement. Interestingly, the very top has a somewhat suede feel to it, which is kind of a classy touch.
Considering the features built into the Crusher Evo, one might expect this pair of headphones to be more flashy or attention-grabbing. It's nice to see almost the opposite, with the headset looking somewhat reserved, despite the powerful bass lurking beneath.
Comfortable, But Heavy
The Skullcandy Crusher Evo has an over-ear cup design, but the cups are just large enough to fit around my ears. It's almost like the Crusher Evo was intended to be an on-ear headphones design, but was made a tad bit bigger at the last second. Despite the small cups, the Crusher Evo fits nicely without feeling bulky.
While the Crusher Evo may not feel bulky, it certainly is heavy. The headphones aren't heavy enough to be distracting or uncomfortable, but there is a heft to them. If you are prone to neck issues from prolonged headphone use, you might have an issue here.
A really nice touch is that the ear cups on the Crusher Evo can rotate 180 degrees. Some people like the cups pointing outward when flipping them down, and others prefer the cups to be pointed in towards their chest. The Crusher Evo allows for either of these positions. The ear cups also collapse in to make them easier to throw in a bag when on the go.
Truly Crushing Bass
The main attraction of the Skullcandy Crusher Evo is its titular "Crusher" bass. There is a slider on the left ear cup that turns the Crusher bass up or down, and when at 100 percent, the bass really rumbles, literally. It's so goofy and fun that I have found myself laughing at times when listening to music and it gets particularly intense.
The Crusher Evo has more or less taken a video game rumble pack and stuck it in the headset. This really gives an impactful experience as the headphones truly shake your head around when listening to bass-heavy music like rap or metal. While this doesn't necessarily improve audio quality at all, it certainly is fun and unique.
The Crusher bass can get annoying, especially when listening to music that doesn't really benefit from heavy bass. Thankfully, the bass can be turned down or off completely with a quick flick of the slider.
But What About Audio Quality?
The Skullcandy Crusher Evo is pretty much the definition of "fine" when it comes to audio quality. No, these can't compete with high-end audiophile grade headphones. Yes, they're way better than some cheap pair of Bluetooth earbuds. What's nice is that the Skullcandy app allows users to optimize their Crusher Evo to better fit their specific ears.
The Skullcandy app includes this mode called Personal Sound. This mode allows wearers to answer a series of yes or no questions asking if they can hear certain tones. It's like getting your hearing checked at the doctor's office. After answering the questions, the app creates a profile based on the answers and modifies audio output to best fit the user.
While this may sound like a gimmick, the Personal Sound mode really does help improve audio quality. Personal Sound can be quickly toggled on and off, and it's easy to tell that when it is on, audio sounds much more rich and detailed. It also seems to boost the volume a little bit, but that may be because that's what the app has decided my hearing needs.
It also seems logical that audio would suffer with the chaos of the Crusher bass, but the Crusher Evo seems to actually perform best on certain songs with the Crusher bass included in the mix. The Crusher bass really seems to excel in songs that have short, punchy bass lines. If a song has long, droning bass, the Crusher bass can get to be a little too much. On the other end of the spectrum, the Crusher bass is barely active during songs that don't have much bass at all.
Mic Check
The Skullcandy Crusher Evo has a built-in microphone for making phone calls or participating in video chats. The microphone is a little pin-hole microphone built into the left ear cup, so there aren't any protruding boom arms or anything here. In my experience with the microphone, it is perfectly serviceable and a user's voice comes through nice and loud, but is nothing too special.
When talking with someone on the phone, the person was complaining about strange sounds she was hearing. These sounds included a running water sound, a whooshing sound and a few other things that weren't there. Of course, I wasn't running any water or making any sounds during the conversation outside of my normal talking voice. These sounds didn't make talking impossible, they were just a minor annoyance.
Compatible Use
I'm a sucker for headsets that can be used with as many devices as possible, and the Skullcandy Crusher Evo is right up there with the best when it comes to compatibility. The headphones use a Bluetooth connection to work wirelessly with phones, laptops and other devices that have Bluetooth. However, the headphones also have a 3.5mm headphone jack built in and come with a 3.5mm cable. This allows the headphones to be used with all game consoles and devices that don't have Bluetooth, like when watching movies on an airplane.
The best part: when using wired mode, the headphones don't even need to be turned on. That means the Crusher Evo can effectively be used without recharging at all. However, many features, most notably the Crusher bass, can't be turned on while the headphones are off, even in wired mode. That said, the Crusher Evo can be powered on and used while wired with all the expected features.
Never-ending Battery Life
The battery life on the Crusher Evo is pretty outstanding. A full charge lasts a whopping 40 hours, so you can go a week of daily use without needing to charge these headphones. When the Crusher Evo does need to charge, it does so very quickly. Skullcandy says the headphones can get four hours of battery life from 10 minutes of charging. In my use, I think I only had to charge the Crusher Evos once.
Extra Add-Ons
Similar to the Indy ANC earbuds, the Crusher Evo also comes with free Tile support. This allows Crusher Evo owners to keep track of their headphones, and can locate them if they ever get lost. To use the Tile support, owners do need to download the Tile app along with the Skullcandy app, but setting the headphones up with Tile is simple and straightforward.
Additionally, the Personal Sound settings allow for multiple profiles if more than one person is using the Crusher Evo. If someone happens to have two Skullcandy products, different profiles can be saved for each device.
The Crusher Evo also comes with a carrying bag. This bag has little pouches which are perfect for storing the included 3.5mm cable and USB-C charge cable. The interior of the bag is also super soft. That said, the bag itself is a little odd, and uses a weird fold and clip system to close instead of a more traditional zipper or draw string.
Final Thoughts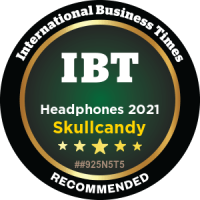 The Skullcandy Crusher Evo is not going to change the world in terms of audio quality, but that's OK. If people really want the best-of-the-best finely-tuned headphones, they can look elsewhere. Where the Crusher Evo really shines is its unique Crusher bass feature, which, to my knowledge, cannot be found in other headsets.
If you like bass-heavy music and want to really rattle your head, look no further than the Crusher Evo. The sleek and understated look and feel of the headphones just adds to the overall impressive package, and the crazy long battery life and included 3.5mm wired support really is the icing on top.
International Business Times offers links to items to help our readers find interesting products. When you buy through links on our site, we may earn an affiliate commission. Here are our
T&C
. For licensing please
click here
.