Slack Engineer Gives A Simple Answer To Why Tech Diversity Is A Matter Of Business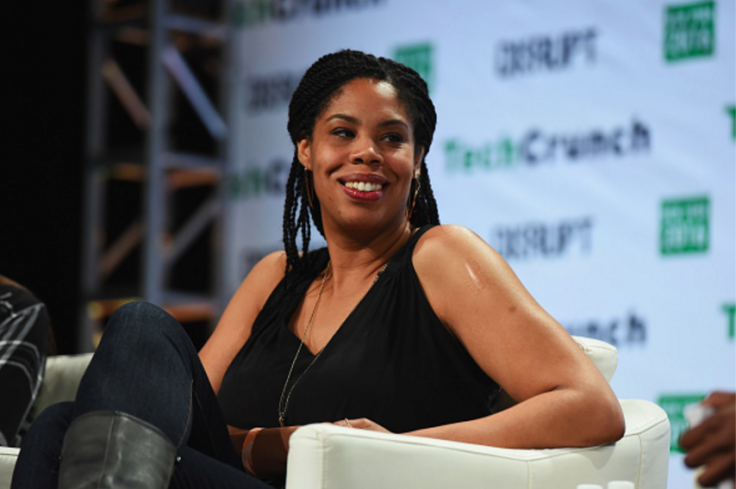 Is diversity good for business in the tech industry? According to Erica Baker, an engineer for Slack, the best way to answer that question is with another question.
"How many people here know everything there is in the world?" Baker asked an audience Thursday at the Wired Business Conference in New York.
Baker, a senior engineer at the fastest growing business startup in the world and a black woman, is an advocate for diversity and inclusion in the tech industry. She has led several efforts to move the conversation, including starting a spreadsheet of employee salaries when she was working at Google and launching the hashtag campaign #RealDiversityNumbers. Most recently, she joined Project Include, a group of women in Silicon Valley dedicated to collecting and sharing data on diversity.
As part of the push for diversity, the largest tech companies like Google, Apple and Facebook have agreed to release annual reports on their employee demographics. Yet the data released in those reports is limited. "That's pretty easy thing to release, and that's a pretty easy number to game," Baker said in conversation with Wired staff writer Davey Alba. "That's not really improving the rest of the company, and that's not addressing the inclusion of the company."
Still, some companies have struggled to increase those numbers. In 2015, Twitter's report revealed only a 4 percentage point gain in women, a 1 percentage point gain in Hispanics and a 2 percentage point drop (to 0 percent) for African-American representation. Amazon had gains in minorities for warehouse roles but diversity numbers improved very little for office positions.
A solution to improving numbers? Look at what your current network looks like, such as monitoring who you follow on Twitter and on LinkedIn, Baker said. Encourage hiring managers to find diverse employees by filtering searches for candidates from traditionally black colleges or in black fraternities — a suggestion that Baker said she is bringing to Slack.
A solution to keeping those numbers? "Increasing empathy," Baker said. "Empathy is the first step toward understanding how people are feeling in your company. Second is get comfortable with being uncomfortable."
Additionally, Baker called for more data that focuses not just on diversity percentages but on employees' experiences with the company. Companies should, Baker said, reveal data behind employee promotions, retentions and the number of people that have attempted to sue for harassment. Those areas were part of her #RealDiversityNumbers campaign in 2015 but have yet to materialize across companies.
It is evident to Baker that companies have not brought diverse voices into decision-making. For example, Snapchat lenses have been repeatedly criticized for whitening or blackening faces, but it's another lens that had Baker startled. "The makeup is not made for people of color," she said. "Sometimes our lips are larger, and [the lens has] very thin lipstick."
"I feel like everybody in tech, as far as I know, is trying to build a product for the global economy," Baker added. "If you're going to build the best product for everybody, you're going to need everybody in the room."
© Copyright IBTimes 2023. All rights reserved.