'The Slime Diaries' Episode 2 Live Stream Details: How To Watch Online, With Spoilers
KEY POINTS
The people of Tempest decide to grow vegetables
Benimaru, Gabiru, and the others are working hard in the fields
"The Slime Diaries" Episode 2 is slated to air Tuesday
After the heavy-duty isekai masterpiece – "That Time I Got Reincarnated As A Slime," fans get a slice of life spinoff titled "The Slime Diaries." Episode 2 of the anime is titled "The Air in Spring and…"
The official website released the spoiler stills and a synopsis for "The Slime Diaries" Episode 2. In the second installment, Tempest prepares for spring and in order to improve the rate of self-sufficiency, the town decides to cultivate vast fields and grow vegetables.
Following Rimuru's call, the people of Tempest gather together to work hard in the fields.
The spoiler photos from "The Slime Diaries" Episode 2 show Rimuru closely inspecting the fields. Meanwhile, in another still, Gabiru is showing Rimuru his tool, which he is likely going to use for farming.
In the previous episode, Rimuru decides to chronicle his experiences in a diary format. He recalls his meetings with different clans and how they embraced him as the Great Rimuru. Overwhelmed by the sheer number of experiences, he decides to drop the idea of writing the diary.
Meanwhile, Rimuru remembers how after the Orc disaster, no one lived in the village except him and the Goblins. However, several allies joined them and the population of the village surpassed 10,000. The debut episode revolves around how the people of Tempest admire Rimuru and are ready to do anything for him.
However, Rimuru feels they need to take it a little easy and live life freely. During the episode, Rimuru meets his allies as they try hard to impress their master.
The cast of "The Slime Diaries" anime, which also known as "Tensura Nikki: Tensei Shitara Slime Datta Ken" in Japanese, includes Miho Okasaki as Rimuru, Chikahiro Kobayashi as Ranga, Asuna Tomari as Gobuta, Houchu Ohtsuka as Hakurō, Junichi Yanagita as Kurobee, Jun Fukushima as Gabiru, Kanehira Yamamoto as Rigurdo, M.A.O as Shion, Kenji Nomura as Gerudo, Rie Tanaka as Trainee, Sayaka Senbongi as Shuna, Rumi Okuba as Soka, Takuya Eguchi as Sōei and Tarô Yamaguchi as Geld.
Fans can watch "The Slime Diaries" Episode 2 online on Crunchyroll. The episode will live stream in Japanese with English subtitles Tuesday.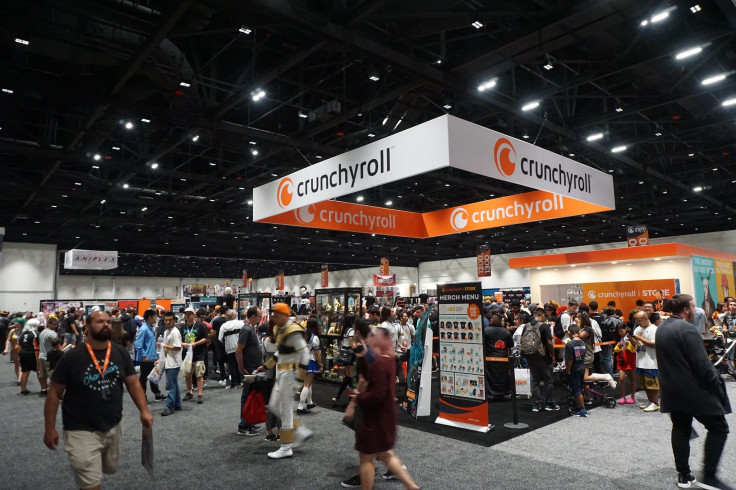 © Copyright IBTimes 2023. All rights reserved.