Smaller Stimulus Checks: Meet The 10 GOP Senators Who Want To Slash Payments
With Democratic Senators increasingly frustrated with President Joe Biden's calls for unity with conservative lawmakers, 10 Republican Senators will make their way to the White House on Monday to pitch their relief bill. The Republicans' plan is markedly smaller than Biden's $1.9 trillion outline, offering just over a quarter of that funding.
The $618 billion proposal contains $1,000 checks compared to Biden's $1,400 offer, with payments diminishing after a much lower $40,000 annual income threshold. It extends the current $300 weekly unemployment bonus through June, compared to Biden's $400 payments through September.
Democrats are pushing for Biden to leave Republicans behind altogether and push his plan through the Senate using a budgetary measure called reconciliation. They've criticized the Republican plan for its timidity, and complete lack of any aid for state or local governments.
"It's important to him that he hears this [GOP] group out on their concerns, on their ideas. He's always open to making this package stronger," said White House press secretary Jen Psaki. "But his view is that the size of the package needs to be commensurate with the crises we're facing … hence why he proposed a package that's $1.9 trillion."
The 10 Republicans represent the more moderate wing of the party.
Susan Collins - Maine
Collins attracted a lot of criticism for her vote to acquit Donald Trump in 2019, saying that he "had learned" from his impeachment and would be "more cautious." Less than a year later, pro-Trump rioters broke into the Capitol building, prompting his latest impeachment. She was on the shortlist of GOP candidates who might lose their seats in 2020, but prevailed with a decisive 8.2% margin.
Lisa Murkowski - Alaska
Pro-business and decidedly skeptical of Trump and his supporters, Murkowski lost her most recent primary but managed to take the seat with write-in votes. She joined Collins and several others in voting to move ahead with Trump's impeachment hearing. Murkowski may face a primary challenge in 2022.
Bill Cassidy - Louisiana
His recent actions include his work on the GOP budget proposal, which he says the White House "never reached out" on, and arguing in favor of the Keystone XL oil pipeline and the jobs he says it would create.
Mitt Romney - Utah
The former Massachusetts governor made a name for himself with an unsuccessful presidential run for president and then becoming among the fiercest party critic of Donald Trump. While that's reviled him to the broader conservative base, he has broad support in Utah, winning his 2018 Senate race by a landslide.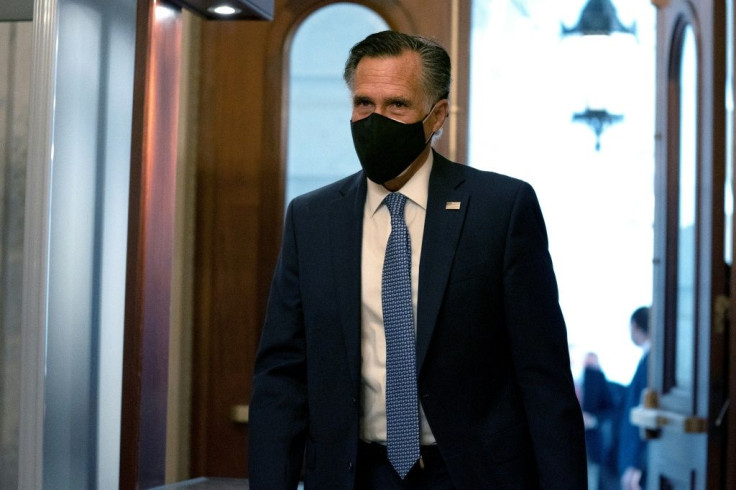 Rob Portman - Ohio
Portman has had to walk a thin line, sticking with a party he's grown increasingly uncomfortable with. He made headlines by announcing he wouldn't be running for reelection, as well as by criticizing the conspiracy-laden ideology of Rep. Marjorie Taylor Greene.
Shelley Moore Capito - West Virginia
Capito was among those attempting to steer the Republican party away from contesting Biden's electoral victory. That doesn't mean she's a friend to the president: she's assailed his climate initiatives as a "disaster."
Todd Young - Indiana
Like Portman, Young is straddling the two wings of the Republican party. He's said that he thinks Trump holds some responsibility for the Capitol riots, but also wants to move on: "President Trump is now a private citizen. We have a new president, who was sworn into office. And I think everyone is really eager to move past this. And I'm eager to work with the vice administration," Young recently said.
Jerry Moran - Kansas
He was an early accepter of Biden's presidential victory, and opposed Republican efforts to undermine it through Congress. He does not, however, support the impeachment efforts against Trump. Moran told The Kansas City Star the constitutionality of impeaching former presidents was unclear and that he believed setting it as precedent would cause "extreme damage to our country."
Mike Rounds - South Dakota
He said that Trump could be criminally liable for the Capital riots before changing his mind, saying the proceedings could be "moot" now that Trump no longer holds office.
Thom Tillis - North Carolina
Like many others on the list, he opposed GOP efforts to overturn the presidential election but opposes impeachment as well, saying, "I have faith in the American people to assess the qualifications of presidential candidates and make an informed decision themselves," WRAL reports.
© Copyright IBTimes 2023. All rights reserved.
FOLLOW MORE IBT NEWS ON THE BELOW CHANNELS