Snap Store Starts Selling Snapchat Merchandise Right Inside The App
Snap is now selling its own merchandise in the Snapchat iOS and Android apps. The Snap Store is accessible on the Discover tab of the Snapchat app and items will disappear from the store without warning.
The new store is simply called the Snap Store and it features merchandise that have a Snapchat theme. The first wave of items that the Snap Store is selling includes a plush version of the dancing hot dog, a fire emoji Snap streak hat, a Winkface sweatshirt, a dog lens tee and a "Bring back best friends" sweatshirt.
Prices of the items range from $19.99 to $49.99. As stated before, items in the Snap Store will disappear without warning, so users who want to buy any of the items must act fast. Snapchat has confirmed that the next batch of new items will be available next week on Feb. 8, which may suggest that items will be refreshed weekly. Users who want to check out the Snap Store can also scan the store's snap code on this website.
The Snap Store was first discovered by Daily Beast reporter Taylor Lorenz. According to internal emails obtained by The Verge, the Snap Store was supposed to launch back in Oct. 21, 2017, but was delayed until now.
Shopping in the Snap Store is pretty simple and straightforward. The store mostly relies on all the same swipe gestures that Snapchat users are already accustomed to. When users see an item they want to purchase from the Snap Store, they will have to simply swipe up to get to the product page, tap on "Add To Bag," review their order and head straight to checkout.
The Snap Store isn't really intended to be a serious revenue stream for Snap Inc. A Snapchat spokesperson told TechCrunch that this store is something that the company wants to do for the community as a way to drive brand loyalty. Additionally, it can also function as free marketing for the company when people start wearing or showing off their Snapchat-themed merchandise.
What's noticeably absent from the Snap Store, however, is the Snapchat Spectacles. The company's only hardware product made headlines when it first launched in 2016, but it has slowly faded in the background and might have already been forgotten. Back in November, the company confirmed in its financial report that it lost $40 million dollars when hundreds of thousands of Spectacles were left unsold. Perhaps the company could bring Spectacles to the Snap Store in the future.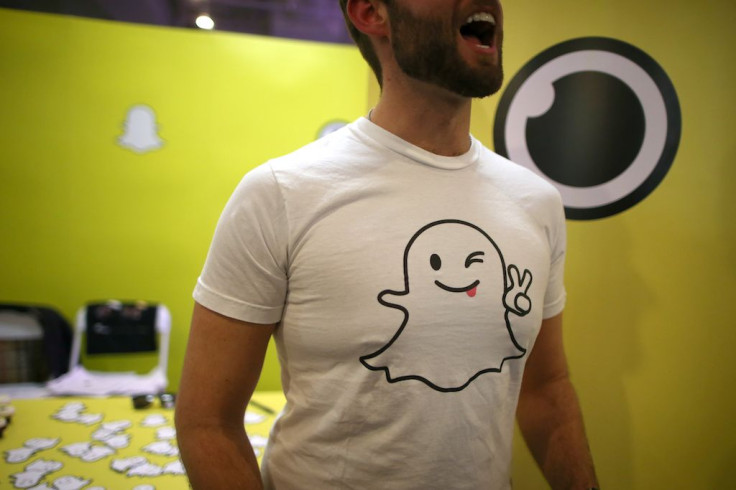 © Copyright IBTimes 2022. All rights reserved.
FOLLOW MORE IBT NEWS ON THE BELOW CHANNELS