Snapchat Bankrolls 'Real Life,' Online Magazine For Tech News And Run By A Sociologist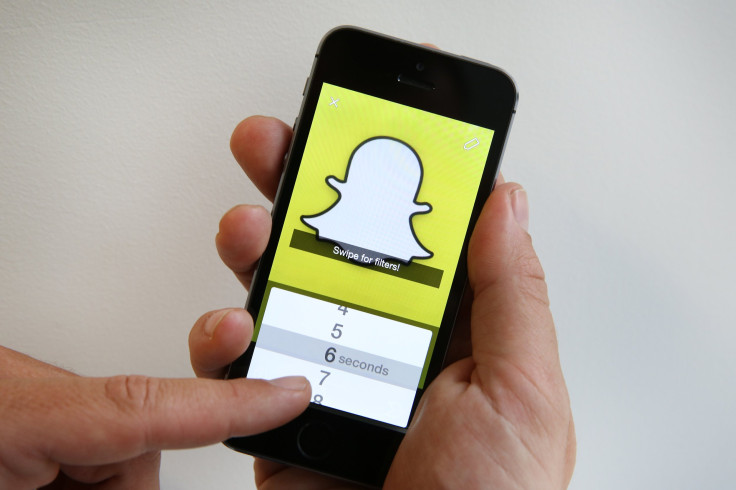 Facebook and Twitter have embraced a future of video, which makes it all the more curious that Snapchat, the youngest social network of them all, is investing in the written word. Snapchat's latest content push has nothing to do with photos, stickers or doodles; rather, it's a staff of five people writing one essay every weekday for a new publication called Real Life.
The online magazine, which will launch June 27, will "publish essays, arguments and narratives about living with technology," editor-in-chief Nathan Jurgenson wrote in a blog post Thursday. "It won't be a news site with gadget reviews or industry gossip. It will be about how we live today and how our lives are mediated by devices."
Snapchat is completely funding the venture itself, according to Jurgenson. For a company known for selfies that boasts at least 100 million daily active users and 10 billion daily video views, it's a strange move that has left Snapchat users and analysts rather baffled.
"The business motivations of this kind of venture are pretty fuzzy, and maybe even secondary to the desire to just see this kind of thinking reach a broader audience," J.J. Colao, a former journalist who wrote the Forbes cover story on Snapchat CEO Evan Spiegel and now runs Haymaker, a public relations agency for tech startups, wrote in an email.
Additionally, a tech publication financially supported by one of the most valuable tech startups in the world sparks a debate over conflict of interest. "This aim is not without conflict," Jurgenson wrote. "When you see the full site, the content will have to speak for itself."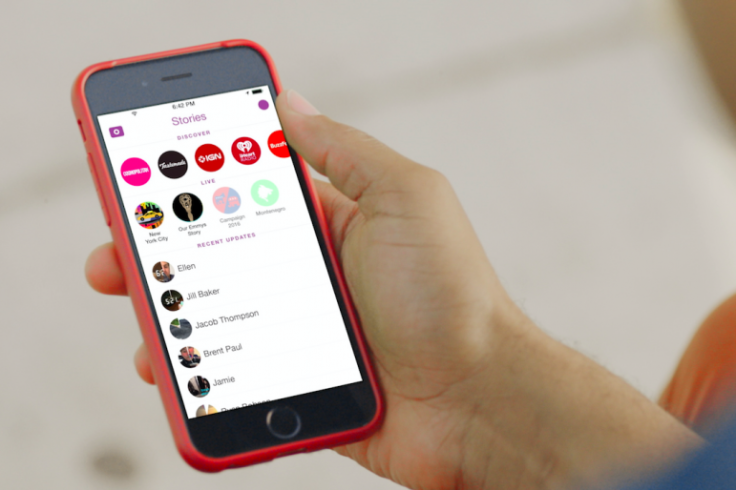 The move is not the company's first endorsement of Jurgenson and his ideas, however. Jurgenson, a New York resident, joined the Venice, California-based company in the summer 2013 as a researcher. That hire came after he had been studying and writing on social media, including Snapchat.
In February 2013, Jurgenson wrote for the New Inquiry: "The tension between experience for its own sake and experience we pursue just to put on Facebook is reaching its breaking point. That breaking point is called Snapchat."
Snapchat reached out to him soon after, according to a BuzzFeed article from 2014, and Jurgenson took to similar musings within Snapchat's own blog. In July 2013, he published a post on Snapchat's blog titled "Temporary Social Media" and, again, explored the idea of permanence in images.
So why take the musings off Snapchat and onto a new site? Snapchat declined to comment. Analysts said they saw it as a way to expand the brand off-network. Real Life has a presence on Tumblr, Twitter and Facebook, but not Snapchat — yet.
"There is the potential that the intellectual glow of Real Life will reflect well on Snapchat among the people who care about this sort of thing — technology commentators, journalists, investors, etc. — and that kind of goodwill will help the company with recruiting and public relations," Colao wrote.
The investment could help Snapchat expand in becoming a larger brand, with more influence than just an app. "There are certain brands that are able to extend themselves from the product, to creating a lifestyle around them. Red Bull comes to mind, who has a strong tie-in with extreme sports and a beautiful, photo-heavy print magazine," said Russell Craig, founder and CEO of Sharesi.es, a social networking app that pays people for posting content.
Craig also pointed to Amazon and Netflix as successful startups that became brand leaders in an industry. Snapchat competes with social networking giant Facebook and other large players like Twitter and Google's YouTube.
But Real Life, when it launches June 27, will enter a crowded field of tech journalism — one that is constantly growing and consolidating. Bill Simmons, formerly of Grantland, launched his independent site The Ringer this month. On Thursday, Conde Nast announced the acquisition of tech blog Backchannel, previously owned by publishing startup Medium.
One could argue that Real Life will unavoidably compete with some of Snapchat's own "Discover" partners, like Vice, BuzzFeed and Mashable, which have spent millions to build content exclusively for Snapchat.
Through Real Life, Snapchat helps expand the conversation on those who understand and embrace the concept of selfies and disappearing texts. Indeed, Snapchat has a strong presence in the millennial market but has been looking to attract users who may spend more time on Facebook or looking at a television.
"Snapchat absolutely must invest in this type of content. Right now, the competition is for attention," Vincenzo Landino, chief marketing officer at brand agency Fifty 2 Creative and an active Snapchat user, told IBT. "Arguably, Snapchat has the attention of 12-to-24-year-olds more than any other platform."
© Copyright IBTimes 2022. All rights reserved.
FOLLOW MORE IBT NEWS ON THE BELOW CHANNELS