Snapchat Redesign Puts News At Forefront, Brings Magazine-Style Covers To Discover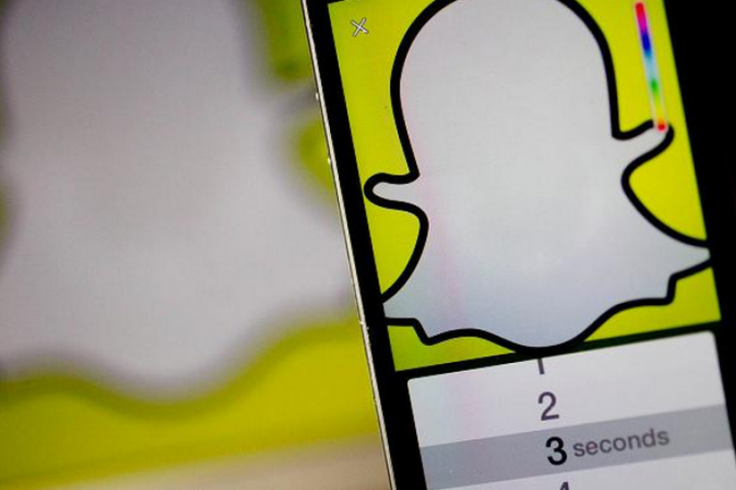 Snapchat's "Discover" is one of the most coveted virtual newsstands for media. Now, as part of a new design, Snapchat's media partners — including CNN, Cosmo and People — will get a more magazine-like display with large photos and headlines, rather than the small circle they had in the past.
They'll also get something else: more competition from Snapchat's editorial team. In addition to the visual competition within the app, Snapchat's media team is competing for the same real estate, with Live Stories covering politics, sports and entertainment.
The Discover page has become coveted real estate for publishers since its launch in January 2015. So far, less than 30 publishers have been invited in, and several (Yahoo, Warner Music Group and Fusion) have ended their stints. Others, like the Onion, are expected to join Discover soon.
These publishers are also competing against Snapchat's own news force. Headed by former CNN political reporter Peter Hamby, Snapchat's news division has covered the election and has overseen daily Live Stories on events all over the world. That's one reason why Snapchat filed an amicus brief in April against a ban on Americans' right to take pictures in polling booths.
As part of the redesign, Snapchat users will have the option to subscribe to a publisher. Users can press and hold on a story and tap "subscribe," and the subscribe button is also available at the end of each story. These subscriptions appear after recent updates, which falls under stories. The feature is similar to the Facebook "like" button, Twitter "follow" button or YouTube "subscribe," except publishers are less likely to constantly post new stories. Instead, most publishers publish one edition each day at 5 or 6 a.m. ET.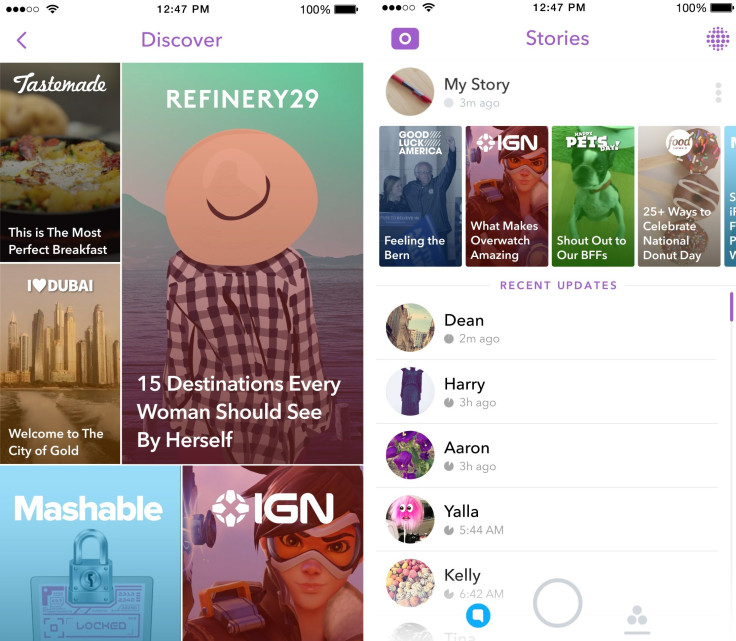 Publishers are cheering for a chance to get their voice out in a new way. "It allows us to differentiate ourselves among the other publishers. The first thing they'll see is different stories. It's a way to draw more people in, to inform who we are as a news brand," Athan Stephanopoulos, president of NowThis, told International Business Times.
The changes come as a Bloomberg report claimed Snapchat now has more than 150 million daily active users. Last July, Snapchat redesigned the app by placing Discover and Live at the top of the Stories page. More recently, the company updated the chat interface of the app to add video and audio calls.
Snapchat pitches Discover as a top destination for news. "It's the fastest way to catch up with everything you're interested in," a video about the update says.
But it's not easy being a publisher on Snapchat. The app requires significant time and resources given that video is vertical and, for the most part, must be made specifically for the medium. Therefore, publishers have created specific Discover teams.
For some, the need to be on Discover is obvious. "Since Snapchat's audience is mobile-first and practically mobile-only, Discover could very well be the first place they encounter Mashable. Being able to create a beautiful Edition Tile every day allows new audiences to learn what we're about, even before they tap through," Jeff Petriello, director of creative development at Mashable Studios, wrote in an email to IBT.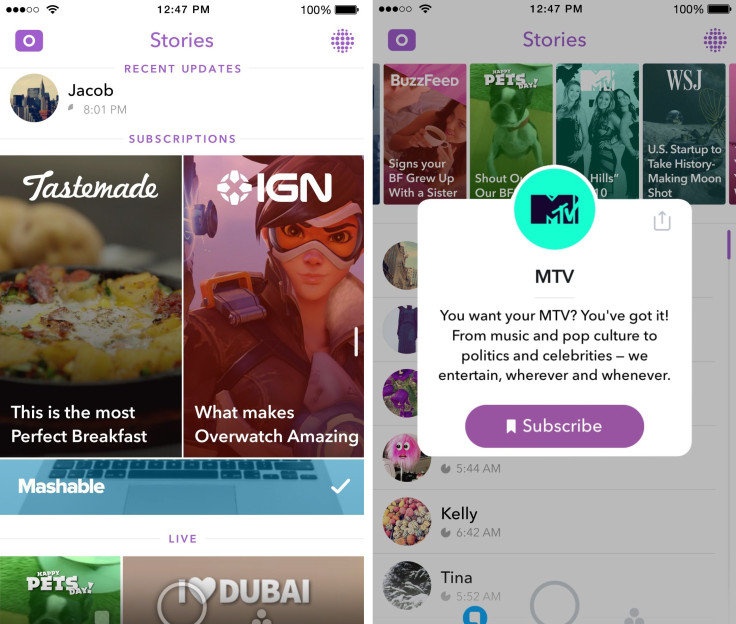 The 5-year-old app is generating new sources of traffic. Cosmopolitan pulled more than 19 million monthly visits, on average, on Snapchat Discover last year. Some of that engagement brings revenue along with it through video ads sold within the editions.
Now, the new layout could bring even more views to Discover. "For people who aren't naturally going into the Discover page, this gives us a much more [visual] way to bring them in," Stephanopoulos said.
© Copyright IBTimes 2022. All rights reserved.
FOLLOW MORE IBT NEWS ON THE BELOW CHANNELS