Snapchat MLB Lenses Let Users Show Team Spirit For Opening Day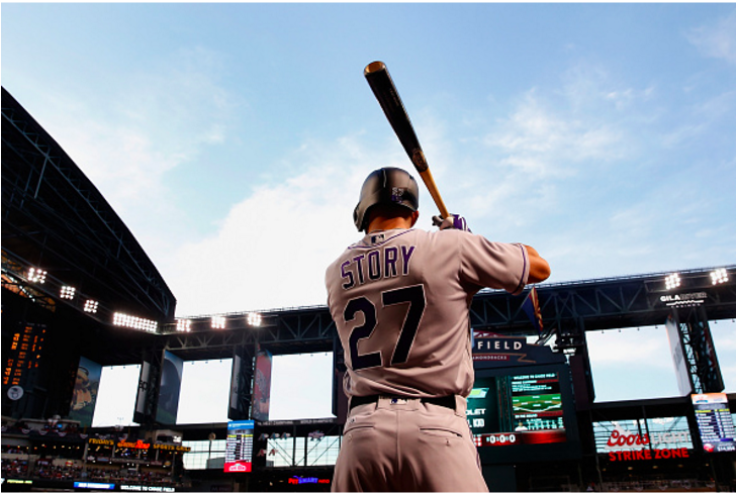 Snapchat is ready to play for the 2016 Major League Baseball season. The app launched 30 lenses — animated filters for selfies — for each of the baseball teams in the league, and they were live from Sunday afternoon to Monday at midnight.
The lens was of a baseball hat with the team's logo along with eye black that read "Opening Day." Each lens was geofenced based on fans' locations. For instance, Snapchat users in New York could access a lens for the Yankees and the Mets.
The 36-hour feature was a partnership between the MLB and Snapchat; no money was exchanged between the two. However, Snapchat has sold lenses with advertisers in the past. Earlier this week, Warner Bros. sponsored a lens of the Joker from "Batman" for the upcoming film "Suicide Squad."
For advertisers, lenses aren't cheap. Weekday lenses start at $500,000, according to Re/code. Gatorade purchased a sponsored lens for Super Bowl Sunday that received 100 million views — a record for the company. Snapchat declined to share how many views the MLB lenses received.
Lenses are one of several ad options on Snapchat, which also includes geofilters for photos and video ads. Brands can also sponsor a channel on Snapchat Discover, a network of media partners — as Burberry did Monday to promote a new fragrance and grooming products for Mr. Burberry.
The MLB lens is the latest of several partnerships that the league and Snapchat have formed. Snapchat launched MLB Wednesdays, weekly Live Stories featuring footage from multiple games, in 2015. Last month, MLB hosted a Snapchat Day during spring training. A Live Story for opening day ran Monday.
Sports leagues have embraced the app for its digital initiatives and fan engagement. "What's great about Snapchat is telling the narrative of fans around the game. There's a story happening on the seats," Andrew Patterson, MLB Advanced Media's senior director of new media, told International Business Times last year.
Founded in 2011, Snapchat has more than 100 million daily active users. The startup has secured $1.34 billion in venture capital funding. Most recently, it closed a Series F round of $175 million in March 2016 from Fidelity Investments.
© Copyright IBTimes 2023. All rights reserved.