Snapchat Protests Continue As IPO Expected Thursday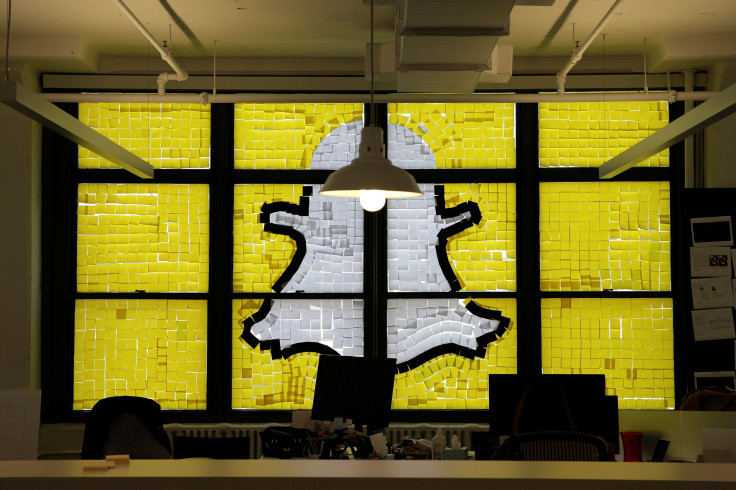 Snap​ ​Inc.,​ ​the​ ​parent​ ​company​ ​of​ ​Snapchat,​ ​is​ ​expected​ ​to​ ​launch​ ​on​ ​the​ ​stock​ ​market​ ​Thursday when​ ​investors​ ​will​ ​be​ ​able​ ​to​ ​begin​ ​buying​ ​and​ ​selling​ ​shares​ ​of​ ​the​ ​popular​ ​self-proclaimed "​camera​ ​company​."​ ​Initial​ ​guesses​ ​about​ ​what​ ​the​ ​company​ ​is​ ​worth​ ​are​ ​sitting​ ​​around​ ​$22​ ​billion but​ ​there​ ​has​ ​been​ ​no​ ​official​ ​announcement​ ​from​ ​the​ ​company.
The​ ​company​ ​reportedly​ ​was​ ​aiming​ ​to​ ​debut​ ​shares​ ​between​ ​$14​ ​and​ ​$16​ ​but​ ​according​ ​to​ ​​The Wall​ ​Street​ ​Journal​​ ​the​ ​shares​ ​may​ ​now​ ​be​ ​as​ ​much​ ​as​ ​$18.
Snapchat​ ​has​ ​​158​ ​million​​ ​daily​ ​users,​ ​and​ ​while​ ​the​ ​filing​ ​from​ ​Snapchat​ ​Inc.​ ​cited​ ​technical​ ​issues as​ ​a​ ​reason​ ​for​ ​a​ ​decrease​ ​in​ ​new​ ​users​ ​in​ ​the​ ​fourth​ ​quarter​ ​of​ ​2016​ ​there​ ​is​ ​concern​ ​among potential​ ​investors​ ​​ ​that​ ​competition​ ​may​ ​be​ ​catching​ ​up.​ ​The​ ​photo​ ​sharing​ ​app​ ​Instagram introduced​ ​Instagram​ ​stories​​ ​to​ ​the​ ​app​ ​last​ ​summer,​ ​which​ ​integrated​ ​Snapchat's​ ​photo​ ​sharing tactics.
Other​ ​concerns​ ​are​ ​that​ ​the​ ​company​ ​has​ ​no​ ​formal​ ​headquarters,​ ​and​ ​instead,​ ​is​ ​spread​ ​out around​ ​Venice​ ​Beach,​ ​California.​​ ​Residents​ ​of​ ​Venice​ ​were​ ​out​ ​in​ ​protest​ ​Tuesday​​ ​just​ ​days before​ ​the​ ​company​ ​is​ ​set​ ​to​ ​go​ ​public​ ​to​ ​voice​ ​concerns​ ​about​ ​the​ ​company​ ​buying​ ​up​ ​Venice​ ​and turning​ ​it​ ​into​ ​a​ ​"campus"​ ​similar to Apple and Facebook headquarters.​ ​The​ ​protesters​ ​were​ ​urging​ ​potential​ ​investors​ ​to not​ ​invest​ ​in​ ​the​ ​company​ ​until​ ​it​ ​had​ ​a​ ​proper​ ​headquarters.​ ​This​ ​a​ ​concern​ ​for​ ​potential​ ​investors because​ ​it​ ​implies​ ​a​ ​lack​ ​of​ ​cohesion​ ​within​ ​the​ ​company,​ ​says​ ​the​ ​WSJ.
In​ ​​response​ ​Snapchat​ ​said​​ ​it​ ​has​ ​tried​ ​to​ ​be​ ​a​ ​good​ ​neighbor​ ​over​ ​the​ ​last​ ​four​ ​years​ ​and​ ​is already​ ​looking​ ​to​ ​expand​ ​outside​ ​of​ ​Venice.
On Wednesday, Snapchat came under more scrutiny when company emails were leaked to Mic allegedly showing that Snapchat told a gun safety charity that it would have to pay Snapchat if the charity didn't want NRA ads running during a campaign that featured families of victims of gun violence.
The company quietly filed to go public amid the U.S. election in November, but the news quickly spread with more people interested in buying shares than there are shares available.
© Copyright IBTimes 2023. All rights reserved.