Snapchat San Bernardino Story Shows Network's Entry Into Breaking News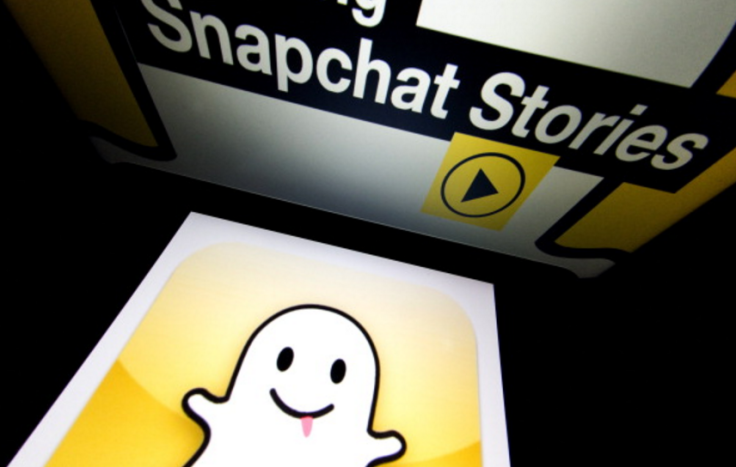 Snapchat has become a news source, and it's also becoming a news organization. On Wednesday evening, after at least 14 people died in a mass shooting in Southern California, Snapchat collected and curated photos and videos from the event.
Snapchat wrote a teaser, a headline and a story opening. It collected statements from local authorities in San Bernardino. It shared news from citizens on the scene, such as those affected by a lockdown at a school.
Young people -- and anyone else among Snapchat's 100 million daily active users -- may be watching Snapchat videos from Justin Bieber and coverage of Sunday brunch around the world. Now they're also learning about and watching news in real time.
"We published this story because we felt that the content, which comes from the L.A. local Story, was newsworthy and held national significance. Our hearts go out to the victims and their families," Mary Ritti, Snapchat's vice president of communications, told International Business Times.
Snapchat is based in Venice, California, and runs a Live Story for Los Angeles every day where local users can submit photos. The company curates them into a feed available in that area. The company also runs one in New York City. Both of these can include information, photos and videos of breaking news. But the San Bernardino shooting was the first time Snapchat had elevated a breaking news story and made it viewable to everyone in the U.S.
The feed was called the "California Shooting" and appeared on the app only hours after the event.
Throughout the evening, Snapchat's designers created banners called filters that included information about what was happening, such as where the shooting took place, and statements from police. Those were added over live footage, including some of a SWAT team armed in bulletproof vests and guns.
People started taking to Twitter and sharing content and their reactions. Many of those tweets were retweeted by Peter Hamby, Snapchat's head of news. Snapchat hired him in April and told CNN he was brought on to bring "credible news content" to Snapchat.
Since his hiring, Hamby has attended and reported on the presidential debates, as well as helping orchestrate larger stories like Wednesday's shooting. Hamby previously worked as CNN's national political reporter. In May, the company was hiring journalists to help Hamby and his team cover the 2016 U.S. presidential race, the Guardian reports.
While Snapchat may have shuttered its original content channel, the company is putting resources into news. That move is in line with Twitter expanding its effort into news with Twitter Moments, and Facebook launching its Notify app with push notifications.
© Copyright IBTimes 2023. All rights reserved.