Snapchat Sharing On Facebook, Twitter Comes Available To Publishers With Discover Links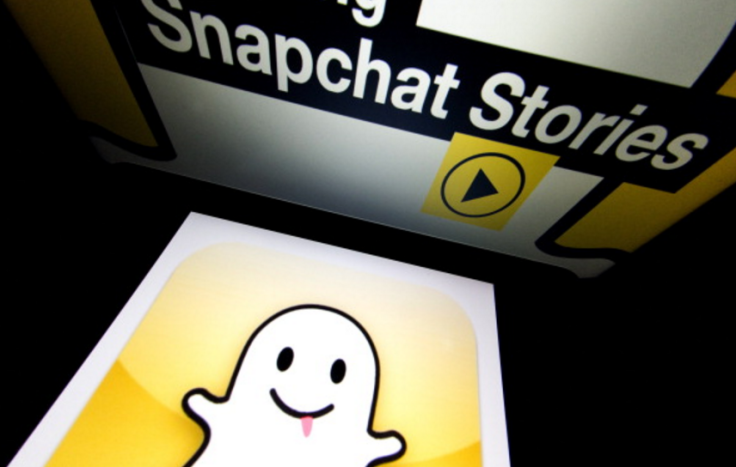 Snapchat isn't disappearing; it's quickly spreading to invade the feeds of other top social networks. Publishing partners on Snapchat Discover will now be able to share links to their Snapchat content on Facebook and Twitter, Digiday reports.
These links will appear as QR codes on desktop computers which users can then scan on their smartphones (unlike Facebook or Twitter, Snapchat is not available on desktop and is exclusively a mobile app). On mobile, if the user does not have Snapchat, they will be prompted to download the app. If they do, they'll be linked to the publisher's Discover feed.
This feature, known as "deep linking," means that Facebook users and Twitter users can now be exposed to and directed to publishers' Snapchat channel. These posts can also be liked, commented on or retweeted -- which grants publishers more insight into how users are reacting to their content. That's especially important given that Snapchat users cannot like or comment in a traditional way on Snapchat. Instead, publishers only see view counts, screenshots and shares.
Snapchat also noted the viewership play leveraging other networks allows. "We are launching Snapcode deep-linking for Discover Channels, creating another way for partners to publicize their great content," a Snapchat representative said in a statement to Digiday.
"Deep linking" allows Snapchat publishers to take advantage of its followers and viewership on other social networks. For instance, Vox joined Discover last week and shared a link to its Discover feed to its 312,000 Twitter followers on Monday:
Snapchat already allowed some linked promotion through 'Snapcodes,' its version of the QR code. The company had launched that feature in January alongside Discover, TechCrunch reported. However, that code directs to specific accounts and not to a Discover feed, which is already publicly exposed to Snapchat's 100 million daily active users and cannot be followed.
However, the Snapcode allows publishers that are not on Discover to promote their accounts. Indeed, many publishers have changed their Twitter profile photos to their Snapcodes. That includes media outlets who are not yet on Discover but may be vying for a spot. "Snapchat being a closed platform with no real network effects, we needed an effective way to get people to follow us," Ethan Klapper, the Huffington Post's global social media editor, told Digiday.
Monday's update comes with Snapchat iterating on and expanding Discover, its network of 16 media partners in the U.S. that launched in January. Former partners Yahoo and Warner Music Group left in the summer but have since been replaced by iHeartMedia, BuzzFeed and Vox. In July, Snapchat redesigned the Stories page to give more of a spotlight on Discover.
© Copyright IBTimes 2023. All rights reserved.
FOLLOW MORE IBT NEWS ON THE BELOW CHANNELS