Snapchat Spectacles Release Date: Buy Them From Snapbot Mobile Vending Machines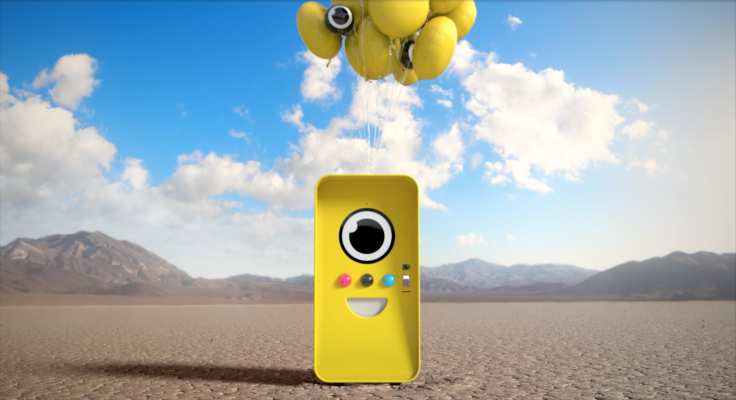 Snapchat announced in September its first hardware product - Spectacles - a set of glasses that can record 10-seconds of videos making it easy to create new Memories.
The company announced Thursday you can buy a pair of Spectacles from yellow vending machines - called "Snapbots" - that will be traveling around the world selling Snapchat's glasses.
Snapbots will dispense Spectacles in Black, Coral or Teal, giving you the ability to try them on virtually via an AR display.
Snapbots currently accept debit or credit cards, and will process your $130 purchase in less than 10 seconds, according to the Spectacles page.
Snapbots can be found using a locator tool on Snapchat's website, which shows a Snapbot near Venice Beach in Oakwood, Calif., which is where the company's HQ is located. Make sure to be quick, because Snapbot's only stay in one place for a day, and will be going to different spots on a daily basis.
Snapchat's Spectacles record when you press a button near the hinge, and each tap can record 10 seconds of video footage from its 115-degree-angle lens. The lens was designed to be wider than a smartphones camera, closely mirroring the natural view of human eyes.
Snapchat also recently changed its company name to Snap, Inc as it has expanded past its Snapchat app.
Snapchat's Spectacles have been compared to Google Glass, Google's wearable glasses. Since they are sunglasses, they will be cheaper than Google Glass. Snapchat Spectacles will cost $129.99. Compared to Google Glass, which costs $1,500 when they first debuted.
For now, Snapchat CEO Evan Spiegel told the Wall Street Journal he sees Snap Inc's new product as a toy. "It's about us figuring out if it fits into people's lives and seeing how they like it," Spiegel told the Journal.​
© Copyright IBTimes 2022. All rights reserved.
FOLLOW MORE IBT NEWS ON THE BELOW CHANNELS