'Snowdrop' Teaser Starring Blackpink's Jisoo Premieres; Fans Rejoice On Twitter [Video]
KEY POINTS
"Snowdrop" is Jisoo's first romance drama
The drama series is set to air on Dec. 3 on Disney Plus
In the drama, Jisoo and Jung Hae-in are students who fall in love amid a chaotic season in the nation's history
Blackpink's Jisoo is appearing in her first acting role in the drama "Snowdrop" and fans went crazy on Twitter after its teaser clip was released by South Korean television network JTBC.
Jisoo trended on Twitter Thursday as soon as eager fans saw the trailer. Most fans expressed excitement over the Blackpink singer's first foray into acting.
The 29-second trailer shows 33-year-old "While You Were Sleeping" actor Jung Hae-in riding a bicycle amid the falling snow. Later, he bumps into Jisoo inside what appears to be a shop.
In a voice-over, the "Something In The Rain" actor says, "I'm sorry. It's because of me." The clip continues with a scene showing one of the lead stars touching the other's hands. The trailer then ends with Jisoo's voice-over saying, "I miss you. I wish I could see you just once."
Fans gave their stamp of approval for the on-screen partners on their first drama project. User @Kdramafilm1 tweeted a photo gallery with snaps of the old film "Love Story" and still shots of the "Snowdrop" trailer.
"Snowdrop teaser is giving me Love Story – that classic campus/set romance [sic] w/ Ali McGraw & Ryan O'Neal – vibes, autumn & winter university setting, costumes, and a heartbreaking romance #Jisoo #JungHaein," the caption said.
There were nearly 500,000 tweets for #Jisoo on Thursday, which were mostly fan reactions to the trailer.
"Snowdrop" is a drama set in Seoul during the 1987 democracy movement in South Korea. It follows the complicated love story of university students Su Ho (Jung Hae-in) and Young Ro (Jisoo) whose lives become entangled in mass protests during a tumultuous time in the nation's history.
Jung plays a student from a prestigious university who suddenly appears at a women's university dorm, bloody and wounded after getting involved in a violent street protest. Jisoo, a cheerful English literature student at Hosu Women's University, finds Jung and cares for him while dodging danger posed by authorities, as per Pinkvilla.
"Snowdrop" is set to air on Dec. 3 and will be carried by Disney Plus as part of its slate of Asia-Pacific films and TV shows as per Deadline.
The drama was written by Yoo Hyun-Mi and directed by Jo Hyun-Tak, who previously worked together on the 2019 hit drama "Sky Castle."
Other cast members in the drama include "Goblin" star Yoo In-Na, Jang Seung-Jo, Yoon Se-Ah, Kim Hye-Yoon and "Something In The Rain" actress, Jung Yoo-Jin.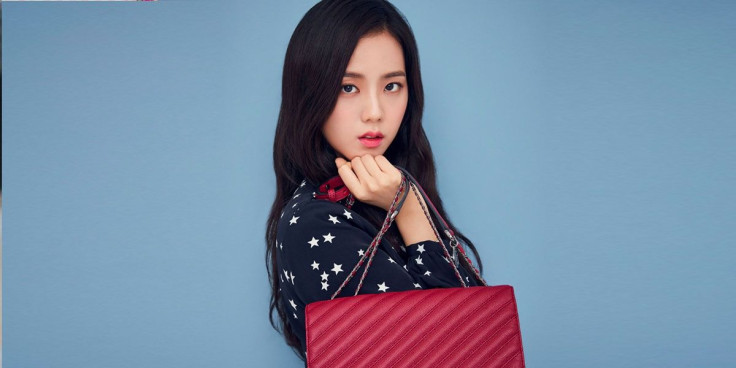 © Copyright IBTimes 2022. All rights reserved.
FOLLOW MORE IBT NEWS ON THE BELOW CHANNELS