'So You Think You Can Dance' 2015 Spoilers: Judges And Mentors Warm Up For Season 12 Premiere In New Photos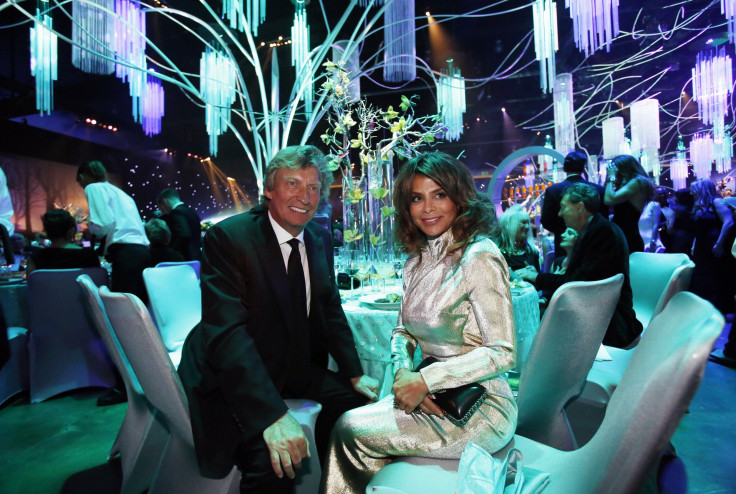 "So You Think You Can Dance" is just days away from its Season 12 premiere, and the judges are warming up for the first round of 2015 episodes. Photos reveal the new group of judges in their monochromatic best, with one promo shot showing the Season 12 mentors posing head-to-head before the competition.
The photos, published by TVLine, show judges Jason Derulo, Nigel Lythgoe and Paula Abdul joined by host Cat Deeley, all of whom look like close friends. Comparatively, Stephen "Twitch" Boss and Travis Wall look anything but amicable as their dance teams are about to face-off on the "So You Think You Can Dance" stage.
After the departure of "Hot Tamale Train" Mary Murphy, singer and dancer Abdul will step to take her judge's seat for Season 12. R&B singer Derulo will serve as a permanent third judge throughout the season, a bit of a change from the usual, since Murphy and executive producer and judge Nigel Lythgoe would typically serve as the permanent judges.
Old stalwarts Lythgoe and Deeley will return for their judging and hosting duties, respectively. Abdul formerly judged on the original Fox reality TV hit, "American Idol" before leaving the show in 2009. She had appeared as a guest judge on "SYTYCD" in seasons past and as a permanent judge for "So You Think You Can Dance Australia" last year.
While out promoting "SYTYCD" Season 12, Abdul has shared photos of her with her fellow judges on Twitter:
Fox (via Entertainment Weekly) recently shared some behind-the-scenes moments of the judges during the audition rounds and a photoshoot. In the clip, Abdul notes that this season's judges hail from different generations, but share a respect for each other's opinions.
The game-changing twist in Season 12 will separate the stage dancers trained in ballet, contemporary, tap, modern and ballroom from the street style dancers who studied hip hop, breaking, animation and salsa. Wall, a fan favorite, will head the stage team against street team captain Twitch. Eliminations will pare down hopefuls to ten dancers for each team to establish Season 12's Top Twenty. Derulo teased the format's layout in a "SYTYCD" preview (via People). "There's rules to both sides, and there's rules to be broken on both sides," he said.
"So You Think You Can Dance" premieres June 1 and airs Mondays on Fox at 8 p.m. EDT.
© Copyright IBTimes 2023. All rights reserved.