Is Soda Good For You? Human Waste In Coca-Cola Cans Found In Northern Ireland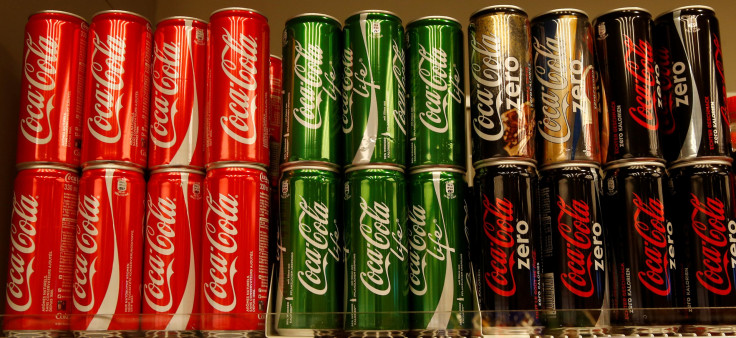 Cans of Coca-Cola at a factory in Northern Ireland were found to have contained human waste in Northern Ireland, according to reports.
Police were investigating a batch of cans from the Hellenic Bottling Company factory in the city of Lisburn after what looked like human waste appeared in cans there, BBC News reported Tuesday.
The incident was contained and no contaminated cans had been distributed for sale, the factory announced. Machines in the factory became clogged with what was reported to be feces and production immediately stopped, according to the Guardian. Upon the discovery, Coca-Cola "impounded" all of the affected or potentially affected cans. Over 500 employees work at the factory.
Read: Who Is James Quincey? Coca-Cola's Incoming CEO Under Pressure To Drastically Cut Calories In Product Lineup
"Detectives are investigating an incident at commercial premises in the Lisburn area following reports that a consignment of containers delivered to the premises had been contaminated," a police spokesperson for the Police Service of Northern Ireland said, via BBC News.
The soda cans arrive to the factories without their lids, where they are then filled and sealed. The Lisburn factory distributes the beverages throughout Northern Ireland.
The Food Standard Agency (FSA) confirmed that the contamination at Lisburn was isolated. "The FSA in Northern Ireland is aware of a physical contamination incident at Coca-Cola Hellenic in Lisburn. There is no evidence to suggest that any affected product has reached the market."
A spokesperson for Coca-Cola said that the issue at the factory was found due to careful measures.
"The problem was identified immediately through our robust quality procedures and all of the product from the affected batch was immediately impounded and will not be sold."
The Coca-Cola company, which sells all Coca-Cola brands, Sprite, Fanta and Dr. Pepper – among others -- sells over 1.9 billion servings of its classic drinks in about 200 countries around the world, daily. The company also sells concentrates and syrups.
Arguments have been made for how healthy soda is.
"The calories in regular soda are coming entirely from added sugar, and you're not getting any value in terms of vitamins or minerals, or even good quality carbohydrates," Lona Sandon, an assistant professor of clinical nutrition at the University of Texas Southwestern Medical Center, told CNN.
© Copyright IBTimes 2023. All rights reserved.
FOLLOW MORE IBT NEWS ON THE BELOW CHANNELS