'Sons Of Anarchy' Series Finale Ratings Revealed; What FX Series Beat 'SOA' For Having The Most-Watched Episode?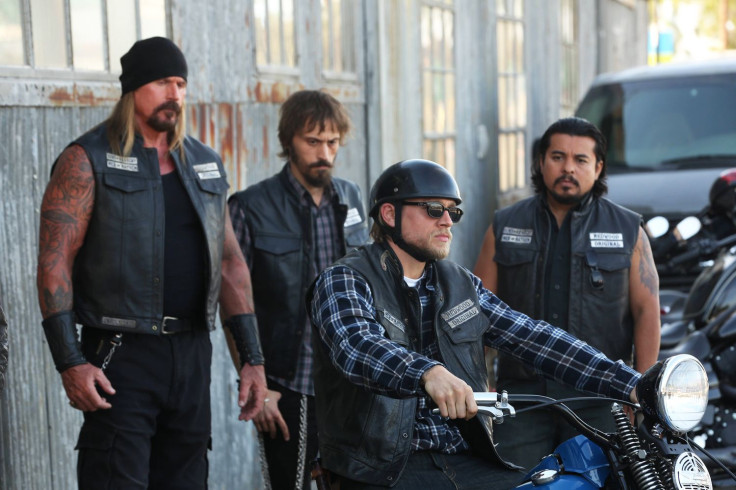 Gemma Teller (Katey Sagal) may lie, but numbers sure don't. According to TV Guide, the last season of "Sons of Anarchy" was the network's most-watched installment in FX's 20-year history. Talk about a widely-viewed final ride! It was revealed that the seventh season of the motorcycle drama, created by Kurt Sutter, drew in 7.54 million viewers, beating the show's own record of Season 6's 6.98 million fans who tuned in.
But that's not all the "Sons of Anarchy" cast and crew has to celebrate about following the show's Dec. 9th series finale. Yahoo reported that the show's final episode, "Papa's Goods," had ratings so impressive that it has been dubbed as the show's most-watched episode – ever!
According to a Live + 3 Day Nielsen ratings data, the series finale had a total of 9.26 SAMCRO-loving viewers who tuned in during the series' last episode. About 6 million of those who watched the drama come to an end were in the 18-49 demographic, an age range most important to advertisers, Yahoo reports.
Due to the impressive ratings of the "Sons of Anarchy" series finale, the final episode has been named as the second-highest rated telecast in FX history. So which FX Series beat "SoA" for having the most watched episode? "Papa's Goods" closely trailed behind the October premiere of "American Horror Story: Freak Show," which brought in 10 million viewers.
"It's a rare and remarkable accomplishment for a television show to generate its - and our channel's - highest ratings in its final season," John Landgraf, CEO of FX Networks and FX Productions, gushed in a statement. "We thank Kurt Sutter and his team for an epic ride."
Does the "Sons of Anarchy" Season 7 and series finale ratings surprise you? Sound off in the comments section below!
© Copyright IBTimes 2023. All rights reserved.