Sony Smartphone Woes Won't Be Solved With 4K Displays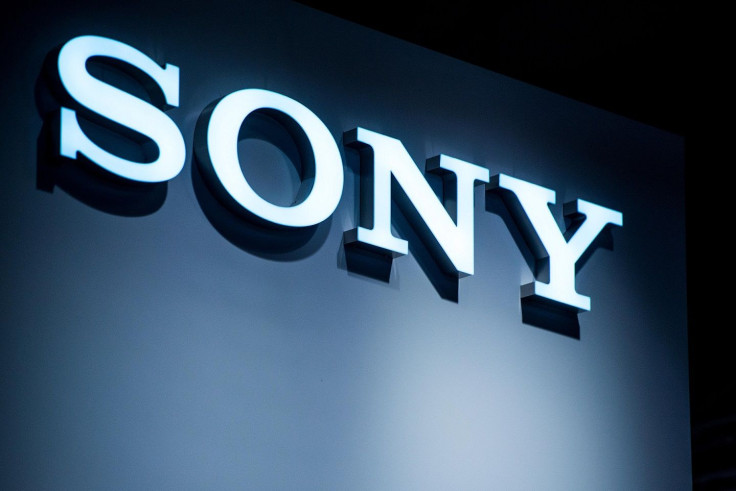 Standing in the packed auditorium in the Messe in Berlin for Sony's IFA 2015 press conference, you could easily have been forgiven for thinking that you were listening to a smartphone manufacturer on the up. A sleek and slick presentation by the always-personable Kaz Hirai masked deep issues which Sony has with its smartphone business and the launch of the shiny new Xperia Z5 range simply cannot hide those ills.
The Xperia Z5 Premium was proudly touted as the world's first smartphone with an Ultra High Definition (or 4K) display but rather than thinking: "Wow, that's just what every smartphone user has been crying out for" I found myself simply asking "Why?"
The reason is simple. It is in order to grab those headlines, to just get there first. I have no doubt that 4K screens will become popular at some point, but today, when there is less than 10 television stations in the world broadcasting anything in 4K, is not that time.
The inclusion of a 4K screen for purely promotional reasons is all the clearer when you consider that last year Sony was adamant that putting a so-called 2K resolution screen in its smartphones was simply of no benefit to its customers. When asked about this specifically, a Sony spokesman said that consumers would not see the difference at 2K, but by cramming in a whole load more pixels into the screen then the benefits are obvious.
No 4K Content
Having seen the 5.5in 4K screen on the Xperia Z5 Premium and there is no denying that it is spectacular. The 4K content shown on the screen looked beautifully crisp, and it did seem at some points as if I was looking through a window. The problem is that as much as I love looking at beautiful shots of coral reefs and rolling hills, what I really want is a steady stream of content I watch every day which can take advantage of the 4K screen - and that is the first major hurdle the Xperia Z5 Premium hits.
Hirai said Sony was working on this, collaborating with film studios and companies like Netflix and Amazon to create more content -- the problem being that by the time there is sufficient content the Xperia Z5 Premium will be a distant memory. I don't mean to be negative about something that is a major engineering achievement, but I haven't even addressed the issues of downloading 4K content on a smartphone and what pushing all those pixels will do the phone's claimed two day battery life and its already questionable Qualcomm Snapdragon 810 processor.
Smartphone Slump
Sony's smartphone sales have been dwindling in recent years and as IHS analyst Ian Fogg says, what it should really be concentrating on is the areas where it really does make a difference: "While Sony seeks to visibly differentiate its new range with the 4K ultra high definition (UHD) display on the Z5 Premium, this threatens to overshadow the more significant improvements to the range which will be of more benefit to more consumers. Both the side mounted fingerprint sensor on all three models and the 4K display are the first of their kind on a smartphone handset."
Fogg and his colleagues predict that the launch of the three new Z5 smartphone won't move the dial at all in terms of turning Sony's smartphone woes around having "limited effect on Sony's overall shipments in the short term". IHS is forecasting that Sony will ship 27 million smartphones in 2015 a major drop compared to the 40 million it shipped in 2014.
On a most positive note, Ben Wood, from CCS Insights, predicts that there could be a halo effect from the launch of the headline-grabbing Premium: "Sony will be hoping the Xperia Z5 Premium acts as a high-end flagship device to showcase the very best of its in-house technologies. There is no question about the calibre of the specs, most notably the 4K display, but that guarantees it will also come with a hefty price tag. Although the video reproduction on the device is stunning users might wonder why they need such a high resolution display."
Sony has been evolving its flagship Xperia range for five generations now, updating every six months as it looks to add incremental improvements to its design and hardware. The phones have been braodly well-received from critics (aside from the notable exception of the Xperia Z3+ which had major overheating issues) but, like HTC's One series, they have failed to sell in significant numbers.
Sony, like HTC, LG and Samsung, is facing a big challenge from Chinese smartphone maufacturers who are able to produce smartphones of similar spec and design but at a fraction of the cost. Just like it did with its Vaio laptop division, it would be no surprise to see Sony spin off ts Xperia brand as a separate comapny in a bid to become leaner and more flexible to challenge the Chinese dragons.
<div style="width:100%;max-width:550px;margin:0 auto;"><iframe src="//www.findthebest.com/w/9quVs8sMfK5" width="550" height="500" frameborder="0" scrolling="no" style="position:static;vertical-align:top;margin:0;width:550px !important;max-width:100%;min-height:500px;"></iframe></div>
© Copyright IBTimes 2023. All rights reserved.