Sophia Bush Opens Up About Divorce From Chad Michael Murray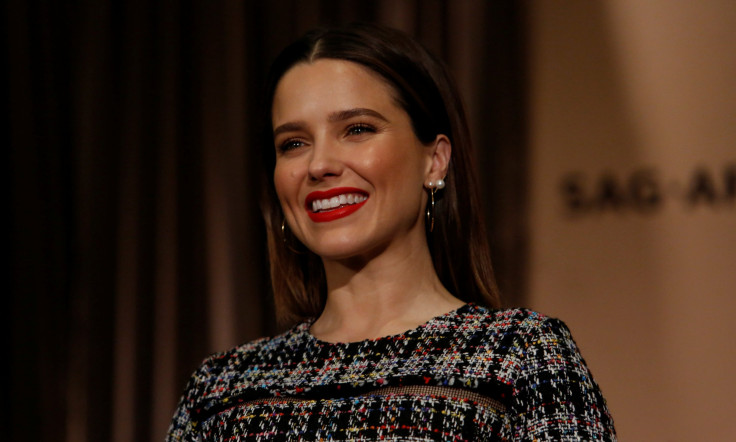 Sophia Bush is opening up about her divorce from Chad Michael Murray.
While the "Chicago P.D." actress did not name her ex-husband, she did allude to their relationship in an essay she penned for Cosmopolitan. Speaking of their shortlived marriage, Bush said, "In my 20s, when I was starting out my career as an actor, I wasn't looking for a relationship, but one found me and became serious, even though I hadn't planned to settle down until my 30s. But when the person you're with asks you to marry him, you think: 'This must be happening because it's supposed to.'"
While Bush touched on the topic of her divorce, the essay's main focus is actually the idea of setting one's sight on "The One." Despite not being fixated on finding a lifelong romantic partner, Bush maintains that she will continue to be open to learning life lessons through having relationships.
"I came to appreciate that relationships often serve a specific purpose at a certain point in time, for myriad reasons," Bush said, adding, "You call in exactly whom and what you need over the course of your life, as you are learning life's lessons. And learn them you will."
Bush has tried to not speak about the experience over the last 10 years, but she does answer politely when asked about the status of her relationship with Murray after they called it quits.
When asked if she and Murray still communicate during an appearance on "Watch What Happens Live," Bush said: "That's such an interesting question. But my mother once said to me that if you don't have anything nice to say, not to say anything at all. We were two stupid kids who had no business being in a relationship in the first place."
Despite all that's happened, Bush remained professional while working together with her ex on "One Tree Hill." "At the end of the day, my job is my priority," the actress said.
© Copyright IBTimes 2023. All rights reserved.