Soulja Boy Dating Brittish Williams? Lorenzo Gordon Announces Split From Former 'Basketball Wives: LA' Star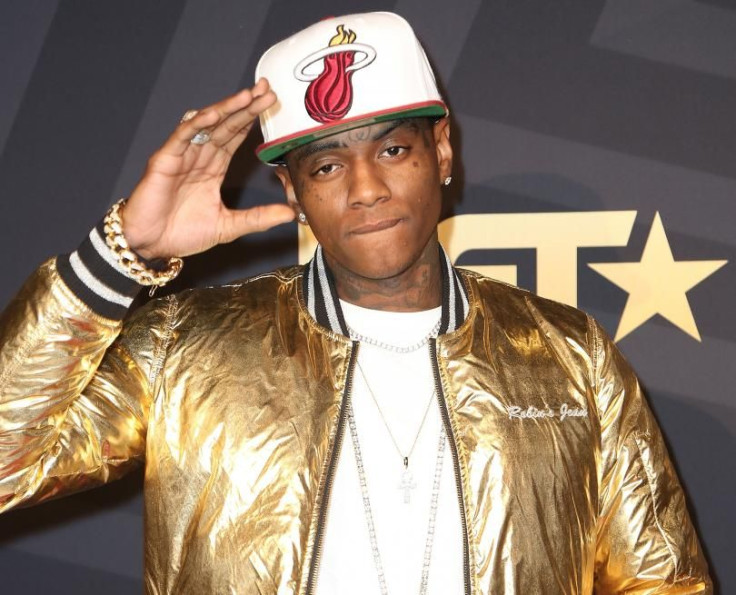 Brittish Williams and basketball player Lorenzo Gordon have called it quits, and it seems the former "Basketball Wives: LA" star has already moved on and found a new man. Gordon, who plays for the Obras Sanitarias, announced in an Instagram post that he had split from Williams and she was dating rapper Soulja Boy.
"I don't f--- with Brittish no more that's Soulja Boy's chick," he posted Thursday on the social networking site. "I got A lot of tricks up my sleeves enjoy the show." In the caption he added: "Baby girl will do anything for the fame ……. I got the s--- will take u 2 the top. Watch."
In another Instagram post, Gordon said he was giving away some of Williams' purses for free to whoever wanted them.
Williams and Soulja Boy have not commented on the romance rumors, but the pair was seen dining out together with a group of friends.
News of Williams and Soulja Boy's supposed relationship comes a few months after the "Crank Dat" rapper split from Nia Riley. In August, Soulja Boy came under fire for threatening his ex and her rumored new boyfriend Skrill Dilly with a gun. It's been reported that the gun video led to Soulja Boy being fired from "Love & Hip Hop: Hollywood," although he told fans on Twitter that he left the show on his own because it was too "ratchet."
Williams and Gordon appeared on Season 5 of "Marriage Boot Camp" to fix their relationship after the athlete was caught cheating on her. In June, Williams opened up about Gordon being unfaithful telling the "Don't Be Scared" podcast: "As far as our loyalty goes towards each other, he's very loyal and I'm very loyal to him. He's just a man and he's just a h--. I used to think that all men cheat," she said. "I don't think that any longer. There are some men that can get their life together, at some point."
© Copyright IBTimes 2023. All rights reserved.