South Carolina Primary Results Updates: Live-Blogging The Election 2016 Winners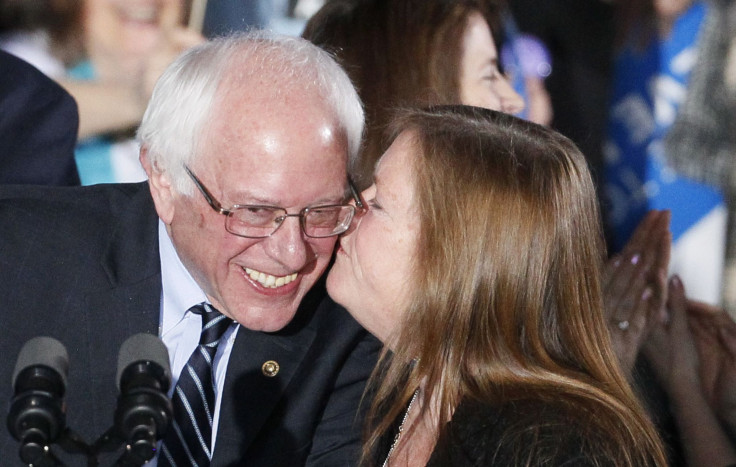 UPDATE: 11:02 p.m. EST — Independent voters made a significant impact on New Hampshire's primary elections Tuesday. Unlike many states that require voters to be registered with a particular party to participate in the primary, the Granite State holds open primary elections, which means independents can vote in either primary.
In the Democratic contest, independents accounted for four out of every 10 voters, and they counted for even more in the Republican primary, the New York Times reported. These voters were particularly important for Sanders — independents supported him by a nearly 3-to-1 margin over Hillary Clinton, while the Vermont senator tied Clinton among registered Democrats.
Donald Trump, on the other hand, led the Republican field among both registered GOP voters and independents. Still, independents came in to help Ohio Gov. John Kasich to his strong second place showing. He won nearly one in five independent voters, which surely put him ahead of Florida Sen. Marco Rubio and Texas Sen. Ted Cruz.
Live New Hampshire Results Map
Candidate photos courtesy of Getty. Photos by Alex Wong, Andrew Burton, Darren McCollester, Ethan Miller, Frederic Brown, Justin Sullivan, Mandel Ngan/AFP, Saul Loeb, Scott Olson and Win McNamee. A "County Margin of Victory" refers to the percentage points between the first place and second place winners in that county.
UPDATE: 10:48 p.m. EST — New Jersey Gov. Chris Christie told supporters Tuesday that he was heading home to review his next step in the GOP presidential race, after he polled with just 8 percent in New Hampshire, as 67 percent of the votes were counted.
"We've decided that we're going to go home to New Jersey tomorrow and we're going to take a deep breath," the presidential contender said in Nashua, New Hampshire.
Christie has struggled to remain relevant in the GOP contest and didn't quite achieve the support needed to pull ahead in New Hampshire. He polled at 6th place.
Meanwhile, Texas Sen. Ted Cruz, who was still in a tight race for third place Tuesday night, told supporters that he beat expectations. We did "what the Washington establishment desperately hoped would not be done," Cruz said. "The real winner is the conservative grassroots who propelled us to a far stronger outcome" than predicted, Cruz said during his speech.
UPDATE: 10:21 p.m. EST — Florida Sen. Marco Rubio is sorry he let you down. Rubio who was polling 5th in the New Hampshire GOP primary race, told supporters not to blame themselves. "Our disappointment tonight is not on you. It's on me," he said in a speech in New Hampshire.
Marco Rubio Campaign Contributions by State | InsideGov
UPDATE: 10:15 p.m. EST — GOP presidential candidate John Kasich said his campaign had a big moment in New Hampshire Tuesday night during a speech to supporters after he finished in second place. "I want to congratulate Donald Trump on his victory, but I beat him in Dixville Notch," he added.
UPDATE: 10:03 p.m. EST — Donald Trump thanked "the people of New Hampshire" Tuesday night for his first nominating contest victory. He also praised his wife, Melania: "What she puts up with - oh!"
Trump also congratulated Bernie Sanders for winning the Democratic primary. "He wants to give away our country, folks! It's not going to happen," he said.
At one point, Trump asked: "Do we love our country? Do we love our country?"
Poll: View of Bernie Sanders | InsideGov
UPDATE: 9:50 p.m. EST — After rumors in Iowa that Ben Carson was dropping out of the 2016 race, his campaign rushed to assure supporters Tuesday that he was still running for president after he performed poorly in New Hampshire. In a statement released following the New Hampshire primary results, he said he would, "carry on this fight for as long as the people stand with me."
"I'm honored and humbled to have the generous backing of so many citizens of The Granite State, and I thank everyone for their kind hospitality and support," Carson wrote. "Across New Hampshire I heard from people who were sick and tired of D.C. insider political games and manipulation. Voters around the country are looking for new leadership in Washington, which is why I'm working so hard to return 'We the People' to the White House."
NBC News projected he would finish at the bottom of the pack with just 2 percent of the vote.
UPDATE: 9:41 p.m. EST — Former Secretary of State Hillary Clinton vowed Tuesday in her New Hampshire concession speech to keep campaigning despite losing the state's Democratic primary to Vermont Sen. Bernie Sanders. Clinton told supporters she planned to "fight for every vote in every state." The next primary race is set for Feb. 27 in South Carolina.
"People are angry. And they have every right to be," Clinton said. "But I know they're also hungry. They're hungry for solutions."
Sanders gave a speech following Clinton crediting his win to a huge voter turnout. With 39 percent of locations reporting results, Sanders had about 49,000 votes — or about 59 percent of the vote. The senator said the people who cast ballots Tuesday in New Hampshire had sent a "profound message to the political establishment."
Hillary Clinton Presidential Candidate Profile | InsideGov
UPDATE: 9:35 p.m. EST — Bernie Sanders didn't win New Hampshire by accident, his campaign said. "People need to start to understand something," said Tad Devine, the campaign's senior adviser. "We are a better campaign, we are a better organized campaign, we have more people on the ground and, as of today, I believe we have more resources — campaign-to-campaign — to expend."
UPDATE: 9:15 p.m. EST — Hillary Clinton is moving on to South Carolina and Nevada, the only other states to weigh in on the 2016 race in February. She tweeted: "To @BernieSanders, congratulations. To New Hampshire, thank you. And to our volunteers: I'm so grateful for what you built. Now, onward. -H"
Reporters on Twitter described the scene at the candidates' various parties in New Hampshire Tuesday night. "'Shake It Off' playing at Clinton HQ. Could be her theme for tonight (that said it plays at all of her rallies)," wrote Tamara Keith for NPR. At an event for Donald Trump, his supporters were drinking beer, reporters noted.
UPDATE: 9:05 p.m. EST — Hillary Clinton called Bernie Sanders to concede at around 8:15 p.m., minutes after he was projected the winner of the Democratic New Hampshire primary, NBC News confirmed. He was declared the projected winner with 56 percent of the vote. Clinton had 42 percent of the vote.
UPDATE: 8:55 p.m. EST — Bernie Sanders sent out a campaign fundraising email to supporters Tuesday night after winning the New Hampshire primary. "Nine months ago, if you told somebody that we would win the New Hampshire primary, they would not have believed you," Sanders wrote. "Not at all. Too bold, they would have said. Not enough money to compete against the billionaires. You showed them tonight."
UPDATE: 8:48 p.m. EST — Republican National Committee Chairman Reince Priebus is feeling pretty gleeful about Bernie Sanders' win, it seems. "After an embarrassing showing in IA, Hillary Clinton's resounding loss in NH is another devastating blow for her campaign," he tweeted Tuesday night.
UPDATE: 8:38 p.m. EST — Republican primary voters said they were dissatisfied with Marco Rubio and Ted Cruz. The only potential nominee to receive a vote of confidence from a majority of voters was Donald Trump, the New York Times reported.
Meanwhile, Bernie Sanders trounced Hillary Clinton among nearly every demographic group in the Democratic New Hampshire primary, according to exit polls. He won over men, women, those with and without college degrees, gun owners and non-gun owners, previous primary voters and those participating for the first time. Clinton also lost nearly every income group, except families earning over $200,000.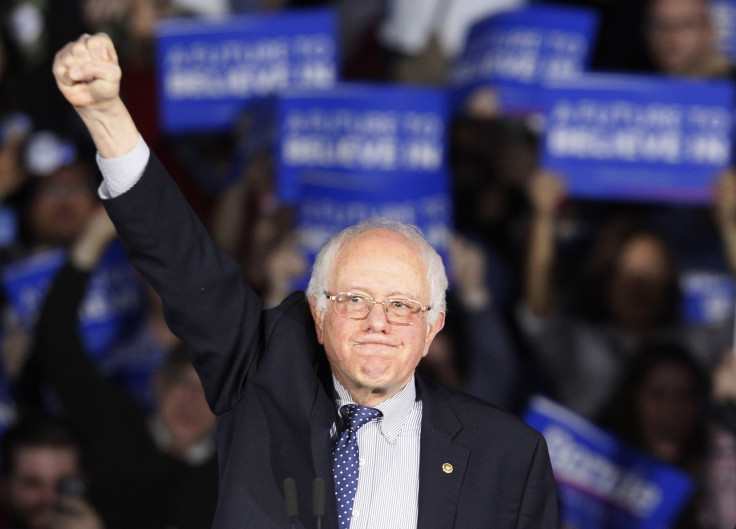 UPDATE: 8:25 p.m. EST — Shortly after the final polls closed in New Hampshire Tuesday night, several major news outlets called mogul Donald Trump and Vermont Sen. Bernie Sanders the winners of the first-in-the-nation primary. Supporters on both sides instantly celebrated, but Sanders himself urged caution on Twitter. "The media says we're going to win but we can't take anything for granted. Please, stay in line and practice democracy. Every vote matters," he wrote. The results weren't formally in for most of New Hampshire's voting locations. The Washington Post reported Trump had 34 percent of the vote, or about 9,000 votes with about 12 percent of the results in. Sanders had 56 percent, or about 18,000, with 14 percent of the ballots counted.
UPDATE: 8:03 p.m. EST — Media outlets, including ABC News and MSNBC, are declaring Donald Trump and Bernie Sanders the winners of the New Hampshire primaries.
UPDATE: 8:01 p.m. EST — Crowds waiting for Donald Trump to address supporters Tuesday night in New Hampshire are much happier than the crowds that waited for him in Iowa, where he placed second last week. "Hi guys, I'm joining you from Trump election night headquarters in a banquet hall adjacent to the Best Western hotel in Manchester, where the Trumps have been staying. It's quite a busy room here. And a much cheerier feeling than what there was at his Iowa caucuses night event," New York Times reporter Maggie Haberman wrote.
UPDATE: 7:49 p.m. EST — Republicans in New Hampshire are more likely than Democrats to be angry with the way government is working, according to early results of an exit poll conducted by Edison Research for the Associated Press and television networks. GOP voters largely blamed their leaders and said they feel betrayed by politicians from the Republican Party, while less than 2 in 10 Democrats said the same about Democratic politicians. Republican voters cited the economy, government spending and terrorism as the most important issues facing the country, while Democratic primary voters named the economy and income inequality as their top concerns, the AP found.
UPDATE: 7:30 p.m. EST — Minutes after the polls were supposed to close, people were still voting in New Hampshire amid reports of long lines outside of polling stations in Hudson and Merrimack. Polling places will remain open if voters got in line on time.
UPDATE: 7:06 p.m. EST — Hillary Clinton wants your money and she is using the New Hampshire vote to get it. "After tonight's results roll in, keep this in mind: most of the country casts their primary ballots by the middle of March. We absolutely, critically need to make sure Hillary comes out on top in the states that lie ahead," she said in an email sent out at 6:57 p.m. "I'm not kidding, I'm asking you to give $1 right this second. Can you chip in? These first four states are as important as ever. But now we need to expand into those March states FAST if we want to make sure our folks come out for Hillary -- and the strength of that program depends on whether we have the resources we need. Our opponent is raising massive amounts of money online, and we need everyone on Team Hillary to step up, too."
Bernie Sanders vs Hillary Clinton vs Donald Trump Weeks of Candidacy | InsideGov
UPDATE: 6:56 p.m. EST — Bernie Sanders has amassed a huge lead over Hillary Clinton, according to MSNBC's early exit polls. He is reportedly only trailing her among voters 65-and-over. Meanwhile, ABC News reported that 7 in 10 Democratic voters in its exit poll identified as liberal, the kind of voter who could be excited about Sanders' campaign.
UPDATE: 6:35 p.m. EST — In New Hampshire's largest city, Manchester City Clerk Matt Normand said he expected a strong turnout despite Monday's snowstorm forecast.
Polls opened at 6 a.m. in the city and by 8:10 a.m., about 700 people had cast ballots, he told local media. Polls were scheduled to close at 7, and the candidates were preparing to hunker down and wait for the results.
UPDATE: 6:20 p.m. EST — Bernie Sanders' wife slammed Donald Trump Tuesday for calling Hillary Clinton "evil." "Absolutely not," Jane Sanders told MSNBC's "Andrea Mitchell Reports" when asked whether she held the same view of Clinton. "We've known Bill and Hillary for years. And we're not friends, but colleagues."
Meanwhile, some Trump fans were a little too excited to cast their ballot for him.
Original story: New Hampshire voters had their say in who should become the next president Tuesday after holding the nation's first primary. Results were expected to start pouring in after most polls close at 7 p.m. EST, and the Republican and Democratic winners could be announced as soon as 7:30 p.m., according to previous election cycles. For live updates, come back here all night long.
Florida Sen. Marco Rubio was among several so-called moderate candidates who were hoping to take first or second place and validate their campaign efforts. But he performed poorly in a GOP debate Saturday night hosted by ABC News, and it was unclear if voters would punish him. Rubio finished third in Iowa, which hold the nation's first nominating contest, during that state's Feb. 1 caucuses.
Business mogul Donald Trump finished second in Iowa among Republican candidates after leading in national and state polls for months. He was ahead of the pack in New Hampshire, according to polls, but it was unclear if he could take first place.
Meanwhile, Texas Sen. Ted Cruz, who won the Iowa Republican caucuses, was fending off rivals including Ohio Gov. John Kasich, former Florida Gov. Jeb Bush and New Jersey Gov. Chris Christie. Those campaigns are looking ahead to contests later this month in Nevada and South Carolina as ways to stand out if they don't do well in New Hampshire.
"I think the people of New Hampshire deserve better than someone just throwing mud and insulting the other candidates," Cruz told voters Tuesday referring to Trump's penchant for colorful jabs at his competitors.
In the Democratic field, former Secretary of State Hillary Clinton was poised to lose badly in New Hampshire to Vermont Sen. Bernie Sanders, polls predicted. She won Iowa by a thin margin and Sanders' national support has been skyrocketing in recent weeks. Her last-minute campaigning took her to a Dunkin' Donuts in Nashua, New Hampshire, for a quick coffee Tuesday.
"I hope I can earn your vote today," she told a customer in line, the New York Times reported.
International Business Times writers Abigail Abrams, Michael Kaplan and Julia Glum contributed to this report.
© Copyright IBTimes 2023. All rights reserved.