South Dakota, North Dakota Coronavirus Cases Rising Amid Mask Debate
The debate about mask requirements has become a hot topic in the states with the fastest growth in coronavirus cases.
Amid a heated debate, the city council in Brookings, South Dakota mandated this week that businesses must require face coverings. The decision came as both South Dakota and North Dakota lead the United States in daily coronavirus cases per capita.
North Dakota's 1,710 reported cases in the last week are ahead of all 49 other states in terms of cases per 100,000 residents (224), according to data compiled by The New York Times. South Dakota ranks second in the U.S. after reporting 1,521 coronavirus cases over the last seven days.
The rising case rate has not stopped local residents from pushing back on the idea that they have to wear masks in public.
"There are a lot of things we have in life that we have to deal with that cause death," business owner Teresa Haldeman told the council, via The Associated Press. "We live in America, and we have certain inalienable rights."
The increase in cases has not yet resulted in more deaths than the rest of the country. Mississippi is first with 3.8 coronavirus deaths per 100,000 residents over the last week, The New York Times reports. North Dakota's 13 deaths in the last seven days put it 13th among 50 states in deaths per capita during that span. South Dakota has reported seven deaths over the last week.
Health officials have said the increase in cases has been among younger people, who are not hospitalized at high rates, according to the AP. More than 1,000 students at the University of North Dakota, North Dakota State University, South Dakota State University and the University of South Dakota have left campus after being exposed to the coronavirus.
"I'm as frustrated and exhausted with COVID-19 and mask-wearing as all of you," Brookings City Council member Nick Wendell said, via keloland.com. "I happen to think that mask-wearing is a pathway back to normalcy or any sense of normalcy that we may have in coming months or in the next year."
Since the coronavirus pandemic began, North Dakota ranks 38th and South Dakota ranks 40th among the 50 states in deaths per capita.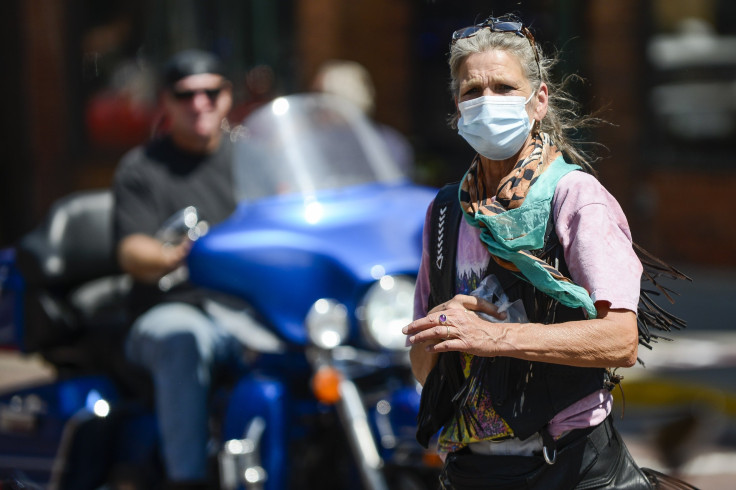 © Copyright IBTimes 2023. All rights reserved.