Southwest Airlines Settles FAA Lawsuit, To Pay $2.8M In Civil Penalties For Violating Safety Regulations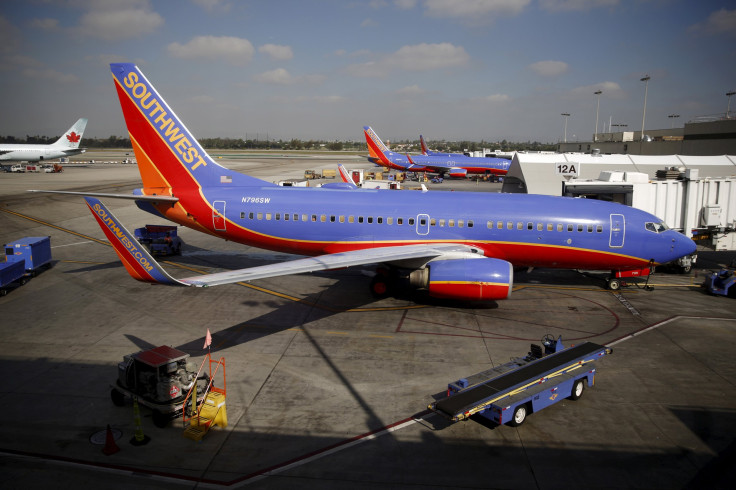 Southwest Airlines Co. will pay $2.8 million in civil penalties to settle a lawsuit by the Federal Aviation Administration (FAA) involving violation of safety regulations on 44 Boeing 737 planes, the Department of Justice said Monday. The company will also pay an additional fine of up to $5.5 million in case it fails to implement changes outlined in the agreement.
The FAA sued Southwest in November 2014 in federal district court in Seattle over fuselage repairs, which the airline's contractor, Aviation Technical Services Inc., performed on the planes between 2006 and 2009. Southwest denied the allegations and the case was due for trial in March 2016. The FAA asked the court to allow it to fine the airline $25,000 to $27,500 each time any of the planes flew before the maintenance work was done in accordance with its guidelines, the Associated Press (AP) reported.
"Safety depends on compliance with our regulations," FAA Administrator Michael Huerta said in a statement Monday. "This agreement provides strong incentives for Southwest to take specific steps to address the compliance problems that the FAA investigations uncovered," Huerta added.
According to the FAA, it informed Southwest about the maintenance issues in April 2009. However, the airline continued to use the planes for another six months before performing repairs. FAA said Southwest also operated two planes in 2012 despite workers not moving electrical wiring while changing systems that drain wastewater from galleys and lavatory sinks, which could be a fire risk in case of a lightning strike.
Southwest Airlines spokesman Brad Hawkins said Monday that safety is the airline's main priority. "We remain committed to meeting or exceeding all applicable FAA safety regulations," Hawkins said, according to AP.
© Copyright IBTimes 2023. All rights reserved.