Spa Offering 'Vampire Facial' Closed Over Fears Of HIV, Hepatitis Infections
A spa that offered "vampire facials" to clients in Albuquerque, New Mexico, was closed down by the state's health officials after a client who received an undisclosed procedure at the facility complained of contracting a strange infection.
Following the complaint by the client, the VIP Spa, located on 809 Tijeras Avenue in Albuquerque, was investigated Friday by the New Mexico Department of Health (NMDH), along with the New Mexico Regulation and Licensing Department and the Board of Barbers and Cosmetologists Board and revealed some of the cosmetic procedures carried out by the facility included injectable substances, which could have caused the infection, ABC-affiliated KOAT reported.
NMDH epidemiologist Dr. Michael Landen said one of the areas of concern, when it came to injectable procedures, was the spa's handling of syringes, storage space and disposal of the needles.
"That's concerning, because if needles aren't handled appropriately, you could potentially increase the risk of a blood-borne infection," Landen said.
However, owner of VIP spa told KOAT she was certain her facility followed every safety protocol when it came to the sterilization of the syringes used during the cosmetic treatments and that she was ready to fully cooperate with the investigation.
"I open them [needles] in front of my clients every time they come," Luly Ruiz said, insisting that they never use anything other than disposable needles. "I want everybody to be sure, everybody to be happy and to know they don't have anything."
One such procedure offered by the spa, made famous by reality stars like Kim Kardashian endorsing it, is the "vampire facial." During the procedure, platelets are drawn from a client blood, spun around in a specialized machinery to extract the plasma and then injected back into the client's skin by the process of micro needling. The procedure, used to achieve a rejuvenated, youthful-looking skin, is similar to an orthopedic surgeon regenerating tissue in a patient's damaged joints.
According to health officials who evaluated the spa, the owner of the facility did not have a medical practitioner to administer the drawing of the blood. Hence, they have asked people who sought any treatments from the spa in the past that might have included injections, to get tested for infections such as HIV and hepatitis B and C.
"It is very important that anyone who received a vampire facial or other injection-related service at the VIP Spa in May or June of 2018 come to the Midtown Public Health Office for free and confidential lab testing and counseling," NMDH Cabinet Secretary Lynn Gallagher said in a statement.
New York City-based plastic surgeon Dr. Michelle Copeland told Fox News in the past while procedures like "vampire facials" were not regarded dangerous, how the treatment was conducted played a huge role in determining its safety.
"The risk of infection using blood products is greater than using sterile injectibles," Copeland said. "It's not a closed syringe, so there is a risk when transferring the product from one tube to another."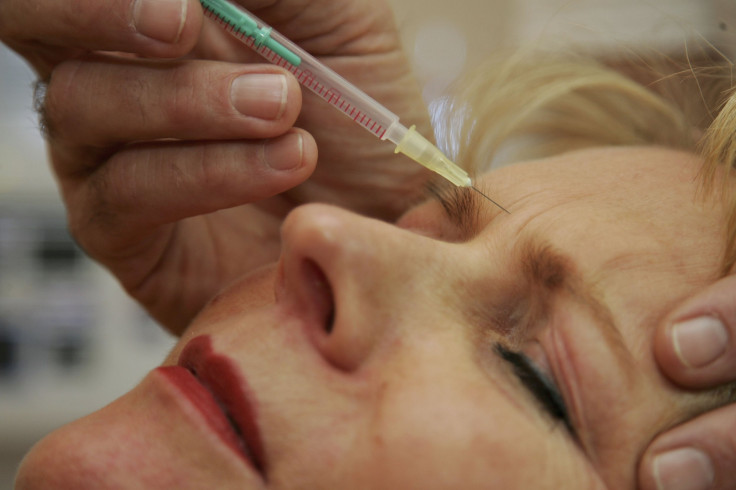 © Copyright IBTimes 2023. All rights reserved.