SpaceX Scrubs EchoStar XXIII Launch Due To Weather Conditions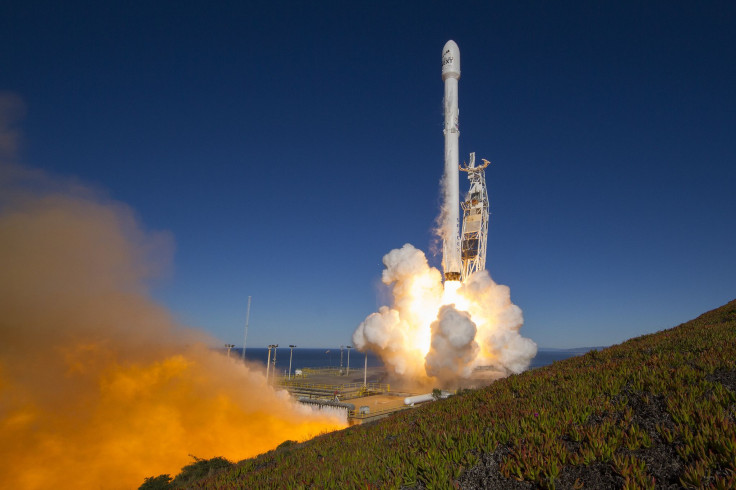 SpaceX cancelled the launch of the EchoStar XXIII communications satellite late Monday night due to strong wind conditions. The scrubbing of the launch was announced ahead of the opening of the two-and-a-half hour launch window that was to open at 1:34 a.m. EDT Tuesday.
The company announced the scrub on Twitter.
"Surface winds were stronger than forecast tonight, but still within limits at the time of the scrub. Strong upper level winds were also being watched closely with balloons throughout the countdown," Spaceflight Now reported on its website.
Read: Dragon Docking At ISS Delayed By A Day
The commercial communications satellite was to be delivered to a geostationary transfer orbit with SpaceX's Falcon 9 rocket. Unlike many of its launches, the company will not attempt to land and retrieve the first stage of the rocket in this mission, the next launch window for which opens at 1:35 a.m. EDT Thursday, March 16. The launch is taking place from the historic Launch Complex 39A at NASA's Kennedy Space Center in Florida.
The weather forecast for Thursday is more favorable for a launch. Compared to about 18-19 miles an hour wind speeds on Monday night, they are expected to be closer 10 miles an hour at 1 a.m. Thursday morning.
The transmitters on the EchoStar satellite have been deactivated, and the Falcon 9 rocket has been readied for configuration for another countdown.
© Copyright IBTimes 2023. All rights reserved.