Spectators Run For Their Lives As 6 Syrian Brown Bears Run Amok During Animal Release Ceremony
KEY POINTS
The bears were rescued from various places, some even from captivity in people's homes
They panicked and charged on the rescuers and the onlookers moments after the release
It remains unclear if anyone was injured during the attack
What was supposed to be a solemn and touching occasion turned into a terrifying experience when six Syrian brown bears ran amok during a special animal release ceremony in Iraq on Thursday.
The six brown bears were rescued from various places, some even from captivity in people's homes. They were meant to be released into the mountainous Gara region of northern Iraq in a ceremony led by the Kurdish American Cooperation Organization as part of its scheme to save near-extinct species from vanishing from their natural habitat, reported News.com.au.
The area was flooded with armed officers, reporters and locals, as the bears were lined up in steel cages. The unexpected attack happened as soon as the animal rights activities opened the cages.
According to a report from Business Insider, the six Syrian brown bears panicked moments after the release and charged toward the rescuers then the crowd.
The alarmed spectators were forced to run for their lives as the ceremony turned into complete chaos. It is not clear if anyone was injured during the incident.
The bears eventually left the onlookers alone and dispersed into the snowy landscapes near Duhok, in Kurdish-controlled northern Iraq close to the Turkish border.
"The bears were brought from areas in southern Iraq." Blend Prevkani, head of the animal rights organization told Shafaq News agency. "Some of them were bought, while the others were given to us by their owners."
The ceremony was the third such release by the animal rights organization in Iraq.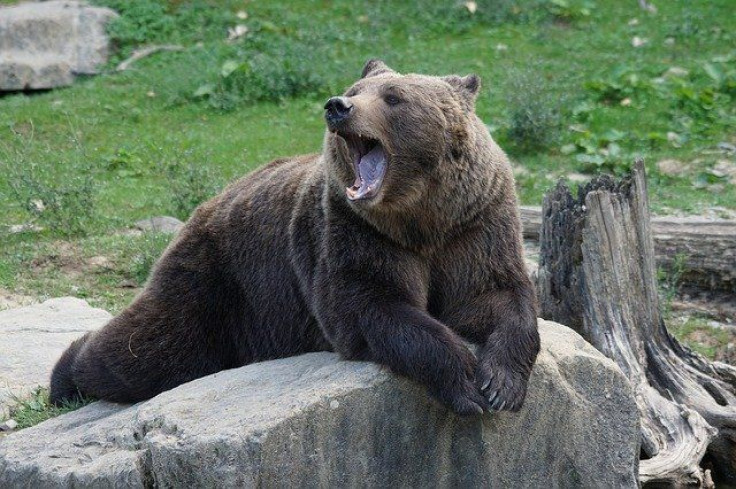 The Syrian brown bear is a relatively small subspecies of brown bear native to the Middle East and the Caucasus. They are now on the list of highly threatened species mainly due to poaching, hunting and trading of bear parts for medicine.
According to Bear Conservation, Syrian brown bears also face habitat degradation due to the development of agriculture and the increasing incidents of conflict with humans.