Spice Girls Reunite For David Beckham's 40th Birthday; Who Was Missing?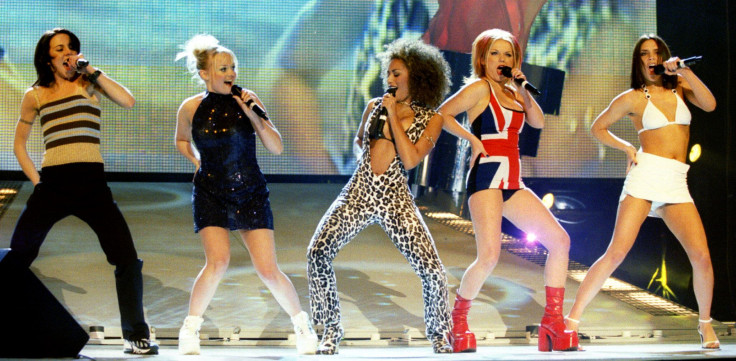 Posh Spice always knew how to throw a party. Victoria Beckham threw a 40th birthday bash for her husband, David Beckham, and she had an A-list roster of guests. She even reunited the Spice Girls for her husband.
Actress Eva Longoria first posted a picture of herself with four members of the '90s girl group. "I'm the new Spice Girl! #LatinaSpice," Longoria wrote.
Longoria (in the yellow dress) sat with Geri Halliwell (Ginger Spice) while Emma Bunton (Baby Spice), Melanie Chisholm (Sporty Spice) and Beckham (Posh Spice) stood behind her. Fans will notice that one person was missing: Melanie Brown (Scary Spice).
It seems that there is not reason to worry about Mel B.'s absence. E! Online reports that she is preparing for "America's Got Talent" Season 10 and couldn't make it to the soccer player's birthday party in Marrakesh, Morocco. The singer has been a judge on the show since Season 8.
Beckham posted another picture of himself with the ladies on his Instagram. "Great to see these shy and retiring ladies," he wrote. "Never a dull moment."
He seems to be joking about that "shy and retiring" part. There have even been rumors that the group could be headed back on tour. However, scheduling is often an issue for Spice Girls reunions.
In March, Bunton was asked about a tour for the 20th anniversary of their single "Wannabe" in 2016, and the blonde said it was all about making five different schedules align. "It's just when the timing is right because we have our own careers now and we have families, it's just about getting five schedules together and that's all it is," Bunton told Now Magazine.
It doesn't seem as if fans will get a professional reunion yet. For now, the photos will have to suffice.
© Copyright IBTimes 2023. All rights reserved.