'Spider-Man: Homecoming' Star Zendaya Reveals Character Details; Michelle Isn't A Love Interest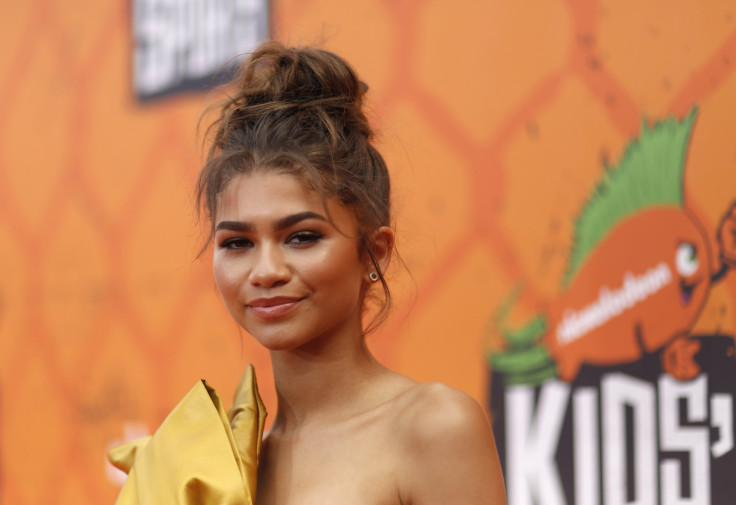 Zendaya is finally dishing on her "Spider-Man: Homecoming" character. The actress shares the Nov. 18 cover of the Hollywood Reporter with Tom Holland, who plays the titular hero, and was able to reveal a few details about her character's personality to the outlet. She also discussed those persistent rumors that she's actually playing Mary Jane Watson.
"My character, Michelle, is very awkward and dry and kind of weird a little bit, which is funny because I feel like she is how I feel inside," she told THR. "She's very smart, intelligent. I think she feels like she's a little bit above everybody, mentally, and so she just kind of watches everybody, observes, kind of quiet, to herself, reading all the time. She's pretty cool."
It seems Michelle is pretty low maintenance as well. The "KC Undercover" actress told the magazine that hair and makeup is pretty quick and easy for her character.
Her character's relationship with Peter still isn't clear, but Zendaya eliminated one possibility. When asked directly if Michelle is a love interest for Spider-Man, the 20-year-old outright denied those rumors. "No," she laughed. "My character is not romantic."
Though she might not have romantic chemistry with Holland, it seems like they still work together quite well. The actor recounted one of his auditions with Zendaya, and he noted that producers were immediately impressed with her.
"We were at the screen tests for 'Spider-Man: Homecoming,' and we did the first scene together," Holland explained. "And I think the producers cast her [snaps fingers] like, then. Before she even left the room, they knew that she was going to play her character."
Of course, Zendaya is rumored to have won the role of someone pretty iconic. Director Jon Watts confirmed that her character is called Michelle at San Diego Comic Con, but some fans are still suspicious. Many reports suggest that Michelle is actually Mary Jane Watson, Peter Parker's love interest. She was asked about the negative backlash after the rumors went viral. "People are going to react over anything. But nothing [about who she is playing] is fact. It's like, you guys are just making s--- up at this point and then reacting to it," she noted.
Much of the backlash was due to the fact that Zendaya is biracial, and MJ has always been portrayed as white. The actress noted that the cast looks the way America looks. Marvel Studios president Kevin Feige recently explained that "Spider-Man" embraced a diverse cast to make it feel as real as possible.
"Our filmmaker came in and had pictures of real high schools, and they are as diverse as you could imagine," Feige told Vulture. "That was something that was important to us, to set it apart from other Spidey films that have been made — to carve that niche — and to have it represent the world today."
If "Homecoming" is successful, fans can expect Zendaya to stick around. Variety reports that Zendaya will have a much larger role in the sequels.
"Spider-Man: Homecoming" swings into theaters on July 7, 2017.
© Copyright IBTimes 2023. All rights reserved.