'Spider-Man: Homecoming' Villain Theories Based On Michael Keaton Casting Rumors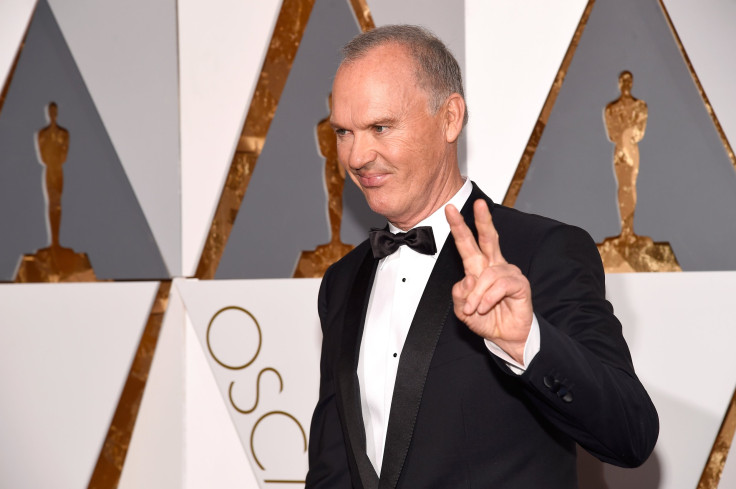 Now that the new 2017 standalone "Spider-Man" movie has a title, "Homecoming," it's time to start figuring out a villain for the wall-crawler to combat when the time comes. With precious little information about the cast known to the public, an exciting rumor has emerged about who might go up against Tom Holland's Spider-Man.
According to Variety, Birdman himself, Michael Keaton, is in early talks to play the bad guy in Marvel and Sony's co-production of "Spider-Man: Homecoming." While neither studio was ready to comment on the potential casting news, sources tell the outlet that Keaton may join Holland, Marisa Tomei and Zendaya in the hero's first standalone film following his upcoming introduction to the Marvel Cinematic Universe (MCU) in "Captain America: Civil War."
As fans know, if Keaton took the role, this would make his grand return to the comic book genre. The actor gained massive amounts of notoriety in 1989 by playing "Batman" in Tim Burton's live-action adaptation. While DC continues to expand its film repertoire, "Spider-Man: Homecoming" would make the perfect introduction for any actor vying for a shot at entering the highly-coveted Marvel universe. That just leaves people wondering who he'd play.
As previously mentioned, the actor's award-winning role in the movie "Birdman" has made many believe he'd be a perfect candidate to play the villain Vulture, For those unfamiliar, the comic books portray Vulture as a criminal named Adrian Toomes. He invented a special harness that allowed him to fly and increased his strength and he uses the invention to commit various crimes throughout New York City. According to CinemaBlend, when Sam Raimi was trying to get a fourth "Spider-Man" movie with Tobey Maguire off the ground, he was reportedly in talks with John Malkovich to play the villain. However, when that movie never came to be, the big screen version of Vulture was left on the table.
Another option could be one of Spidey's most iconic villains, Venom. Although this character was brought to life in "Spider-Man 3," the film was panned by critics and fans alike who argued that the villain's origin story wasn't handled properly, not to mention the film's absolutely bonkers dance scene. Venom is the product of an alien entity known in the comics as a symbiote, which would fit well into the MCU given that the "Guardians of the Galaxy" have pretty much set the stage for life on other planets. However, given the villain's identity as Eddie Brock, a work colleague/rival of Peter Parker, Keaton might be a bit too old.
The other option is a more mystical villain, Mysterio. With "Doctor Strange" expected to hit theaters before "Spider-Man," the world of magic will be introduced to the MCU once and for all. While the character in the comic only sought to make people believe he had magical powers, it's just a hop skip and a jump to give him the real deal after the stage is set by "Strange."
Finally, Keaton could also be eyed for a much more significant role in the MCU, Norman Osborn. In the comic books, and the first Sam Raimi movie, Osborn becomes the villainous Green Goblin, who appeared in both recent Spidey franchises. However, his evil business tycoon persona manages to do more damage than his manic goblin ever could. With an actor of Keaton's caliber joining the fold, it's possible Marvel and Sony will elect to give him a character that won't be hidden behind a mask the whole time.
"Spider-Man" hits theaters on July 7, 2017. Who would you like to see Michael Keaton play in the upcoming film? Comment below or tweet your thoughts to @TylerMcCarthy.
© Copyright IBTimes 2023. All rights reserved.