'Spider-Man: Miles Morales' Preorders Now Available, Bonuses Offered For PS4 And PS5
KEY POINTS
Those who preorder "Spider-Man: Miles Morales" will have access to bonus items
Set a full year after "Marvel's Spider-Man," Miles Morales is given the spotlight after Peter Parker
An exclusive remaster of "Marvel's Spider-Man" will also be available if the "Ultimate Edition" is purchased
A little over a month from its Nov. 12 launch on the PlayStation 5, "Spider-Man: Miles Morales" is now available to preorder for both the PS5 and PS4.
With a concurrent launch as the PlayStation 5, it is clear that Sony is lining up "Spider-Man: Miles Morales" to be one of the flagship titles for the next-gen console. It, of course, comes on the heels of the success of 2018's "Marvel's Spider-Man," and both titles were developed by Insomniac Games.
After Peter Parker was in the spotlight for that PlayStation 4 title battling the criminal underworld of New York City, it's Afro-Latino teen Miles Morales' turn to shine in this sequel set a full year after the events of the first game, according to Screen Rant.
Fans of both Marvel Comics and films like 2018's award-winning "Spider-Man: Into the Spider-Verse" have gotten familiar with how Miles got spider-like abilities similar to Peter's.
With Peter serving as a mentor and guide, Miles has moved to Harlem and must protect his new home while carrying the mantle of Spider-Man against a gang led by the Tinkerer. Miles may have powers like Peter, but he also has other quirks such as Venom Strike and camouflage to separate him from the former.
The official PlayStation website for "Spider-Man: Miles Morales" has been updated to include a new section revealing how to proceed with preorders for both the PlayStation 4 and PlayStation 5 versions of the game.
As an incentive for those who will preorder, Insomniac is including special bonuses, with a special red, white and black alternate costume probably the most eye-catching bonus offered. Designed by "Spider-Man" artist Javier Garrón himself, this "T.R.A.C.K. Suit" grants Miles a special Untrackable Suit Mod.
Aside from the T.R.A.C.K. suit, another suit that is still hidden is included, along with early access to the Gravity Well Gadget. This allows players to pull enemies together, knock them down and then disarm them. Players who don't preorder will likely still have access to the gadget eventually during the course of gameplay.
The PlayStation 5 version of "Spider-Man: Miles Morales" will include an exclusive remaster of "Marvel's Spider-Man" for those who will purchase the game's "Ultimate Edition." This edition adds three alternate Spider-Man costumes as well as some new features for Photo Mode.
The "Ultimate Edition" of "Spider-Man: Miles Morales" will reportedly take up 105GB of memory space on the PS5.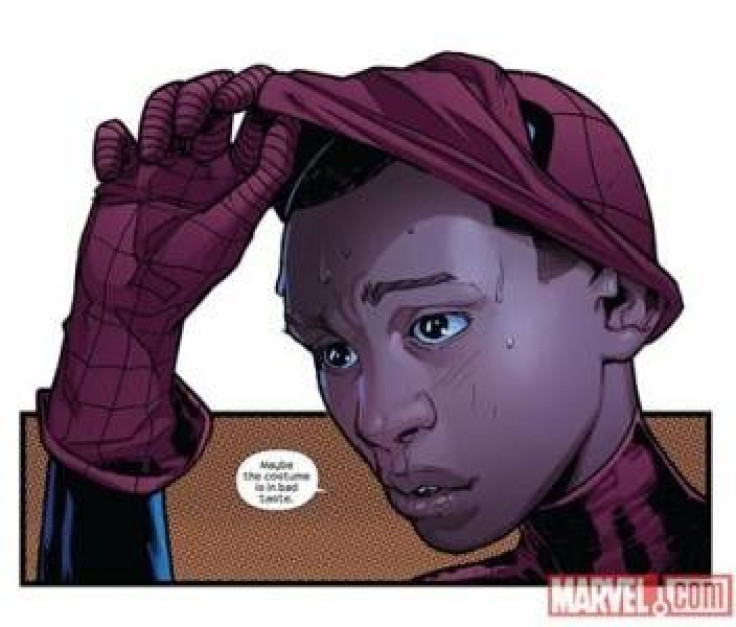 © Copyright IBTimes 2023. All rights reserved.