'Splatoon 3' Release Date Leaked; Popular Mode Confirmed To Return
KEY POINTS
Nintendo revealed the release window of "Splatoon 3"
It also showcased a new trailer for the game
Nintendo confirmed that the co-op mode Salmon Run will be in "Splatoon 3"
Nintendo's "Splatoon 3" has been confirmed to roll out sometime in the Summer of 2022. Although the team did not provide any specific details, it has confirmed that a popular mode is returning on the third installment, while a new leak may have revealed the game's release date.
The Japanese gaming giant shared the news about "Splatoon 3" during Wednesday's Nintendo Direct. The announcement featured a new game-play and the confirmation that Salmon Run mode will return.
The "Splatoon 3" version of this co-op mode is called "Salmon Run: Next Wave." Based on the trailer, the player, along with up to three friends, will face waves of Salmonoid opponents using their ink shooters.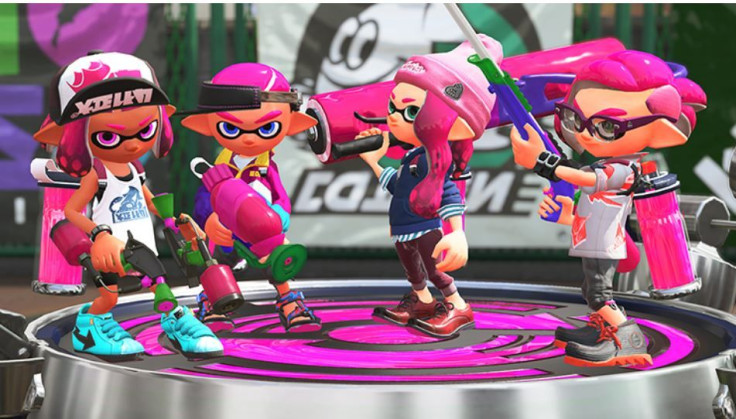 In addition to this, players must collect their eggs and be wary of bosses who will, at some point, force them to tweak their strategies to succeed or suffer the consequence of getting covered with the green stuff.
While Nintendo showcased some elements of the Salmon Run: New Wave, keen-eyed fans may have uncovered the game release date. On Reddit, they shared a QR code hidden in the trailer and if one scans the code, it revealed the date Aug. 18, 2022.
The code, which can be seen in the video uploaded on Reddit, can be found in the top left portion as part of the score. Several fans have verified that the QR code actually works and that it points to the said August date.
But some fans believe that the video is fake and does not appear to have the same pattern as the original trailer released by Nintendo. Since the Japanese gaming giant has not yet revealed the game's release date, fans should temper their expectation about this supposed QR code and the date it contains.
Nintendo originally announced 'Splatoon 3" in February 2021 during the Direct event. At the time, it showcased the world's ruined cityscapes as well as some kind of early character-creation features.
The original game was released for Wii U in 2015 and a sequel rolled out on the Nintendo Switch in 2017. One of the reasons why Nintendo gave a release window instead of a release date is probably because it does not want to get fans' hope up especially if it will turn out that it has to delay the game's release.
© Copyright IBTimes 2022. All rights reserved.
FOLLOW MORE IBT NEWS ON THE BELOW CHANNELS