Spotify Doubles Paid Subscriber Base in One Year As Apple Music Looms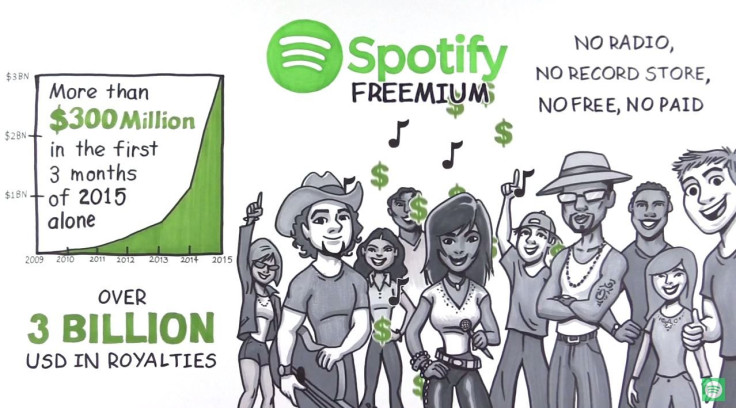 Spotify has doubled the amount of people who paid for its service to 20 million in just one year, reaching 75 million active users overall. The company has also closed on $526 million of funding as it girds for the entry of Apple Music, which will launch June 30.
The spike in subscribers means Spotify gained the same amount of subscribers in the past year that it did in the previous five and a half years. On average, last year a new subscriber was added every three seconds.
According to the Wall Street Journal, investors in the latest round of funding included Canadian hedge fund managers Senvest Capital, Abu Dhabi's sovereign wealth fund and Nordic telecom operator TeliaSonera AB, which will work with Spotify on areas including data analytics and media distribution. The company is now valued at $8.53 billion, more than double the market cap of Pandora Media.
In a blog post, Spotify said it paid out $300 million in royalties in the first three months of 2015, bringing its total payout figure to $3 billion overall. A typical payout for an indie artist over a year now stands at $1.2 million, a figure that rises to $13.9 million for top 10 artists.
Royalty payouts have been a source of concern with Spotify, with Taylor Swift famously pulling out of the service over disagreements about the free tier, and Jay Z setting up competing service Tidal, which offers to pay artists a fairer share. Spotify operates at a loss due to revenue payouts to music labels.
In a celebratory video, Spotify explains that its free tier is vital to success as it entices customers to move to the premium tier for added benefits. Apple's upcoming music service offers no free tier, although it offers a three-month free trial and free access to its radio offerings.
© Copyright IBTimes 2023. All rights reserved.