Tidal vs. Spotify: Music Producer Jonathan Hay Says Quality Is The Biggest Difference Between Streaming Services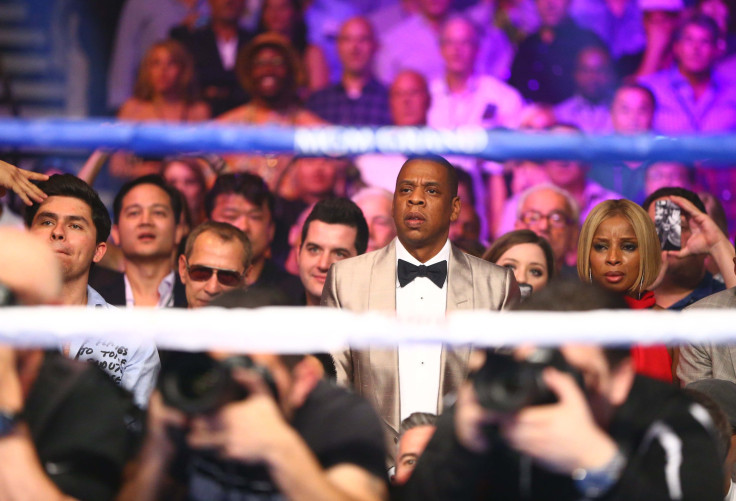 Since its release on March 30, Tidal has been the subject of much controversy. The fledgling streaming service, founded by Jay Z and owned by artist and several other notable names in the music industry, promises to provide a better listening experience to users. At between $9.99 and $19.99 per month, many couldn't justify ditching free sites like Spotify, Pandora and iTunes, regardless of the endorsements from Rihanna, Kanye West, Daft Punk and more.
Now, legendary music producer Jonathan Hay is joining in on the debate and he's Team Tidal all the way. Like a lot of other people, Hay was skeptical about trying the service after reading early reports, many of which aired on the side of negative. The industry heavy weight turned PR-maven decided the best way to form an educated opinion on the matter would be to put it to the test.
Hay and co-producer Mike Smith uploaded their most recent project, called "When Music Worlds Collide," to both services for comparison. Although the album was professionally produced and featured guest spots from famous artists like Inspectah Deck and Cyhi da Prynce, Hay says they "did this album as independent as possible." They received no outside help from record labels or other industry sources.
What they found was that while the two services seem similar on the surface, the little things truly set Tidal apart. According to an interview with Billboard.Com, Hay noticed subtle differences right away – a "little tiny bit of extra brightness – a more rounded bass" – that he didn't hear when listening to the album on Spotify.
"Tidal is all about the details and, in my opinion, the much better streaming experience," he said.
Although these differences seem miniscule to your average listener, Hay says it's due time music-lovers break away from "the media's narrative that people don't want to pay more for better quality music." He says producers and artists "go out of [their] way to perfect the quality of [their] music," which is why it's so important it be hosted on a streaming site that highlights that hard work.
"Quality does matter. All of these small details work together to create the perfect song," he said. "We want to hear out music the way we wrote it."
Superior sound quality isn't the only thing Tidal has over Spotify. During his experiment he and Smith were contacted by label executives at Roc Nation who wanted to hear more about their challenge. Hay says they explained the concept and asked them to listen to the album. Roc Nation ended up reaching out to the duo and decided to feature "When Music Worlds Collide" on their homepage under New Releases.
"For our album to go from TuneCore to the homepage of Tidal, and to be heard by Roc Nation...that shows their level of commitment to the artist. What sets Tidal apart from others is that it is run by artists and musicians," he said.
All in all, Hay found that "Spotify can't touch [Tidal] – nobody can. It's truly brilliant."
© Copyright IBTimes 2023. All rights reserved.