'Squid Game' Crew, Actors Spill Secrets In Filming Glass Game: 'It Was Pretty Scary'
Netflix recently released a behind-the-scenes look at one of the games played by the characters of "Squid Game."
In the video uploaded on YouTube by Netflix's "The Swoon," the show's crew and cast spilled how the intense scenes in the fifth game, the glass stepping stone episode, were filmed.
In the episode, the players were instructed to cross a glass bridge by jumping on two rows of glass panels. Some glass panels were supposedly created to hold a person's weight while others break easily. In the series, several characters died in the game after falling from the glass bridge.
The set for the bridge was constructed one meter above the ground while the set where they filmed the characters falling through the bridge was approximately six meters high or about 19.7 feet, as per Koreaboo.
The video showed a nervous player jumping on a glass panel that immediately broke as soon as she hopped on it.
"I think the reason why that scene was realistic is because the set itself was a little frightening for the actors," the show's creator and director Hwang Dong-Hyuk explained. "The fear portrayed onscreen wasn't fake."
Garbed in the game's signature green jacket, player No. 15, Jung Ho-Yeon recalled feeling afraid while filming the scenes. "While on the glass stepping stones, it was actually pretty scary," she said in the video. "The glass bridge was built about one meter above ground and we actually had to jump between the tempered glass panels."
Though there were safety measures on the set, Jung said she still felt afraid of jumping on the glass panels.
Production Designer, Chae Kyoung-Sun said she modeled the set after a circus to make it aesthetically pleasing to the viewers and the players. Show editor Nam Na-Young said the glass stepping stone scene had the most elaborate setting among all other games.
Upon its launch in September 2021, "Squid Game" quickly became the biggest show on the streaming platform pulling in some 1.65 billion hours of viewing in 28 days which is equivalent to over 182,000 years in total, Variety reported.
Director Hwang and the show's cast have received multiple accolades including the Screen Actors Guild Awards in February where Lee Jung-Jae won Outstanding Performance by an Actor, and Jung, Outstanding Performance by a Female Actor. The series also won the Outstanding Action Performance by a stunt ensemble in a television series.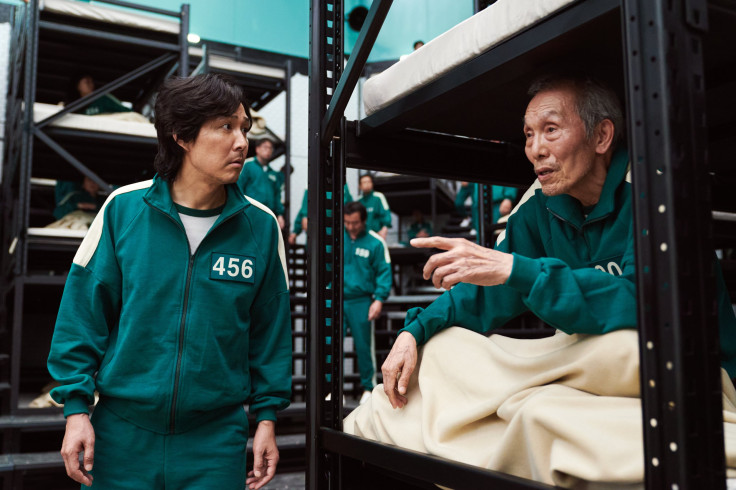 © Copyright IBTimes 2023. All rights reserved.