St. Francis Day: 7 Fast Facts About The Catholic Holiday Known As The Feast Of Assisi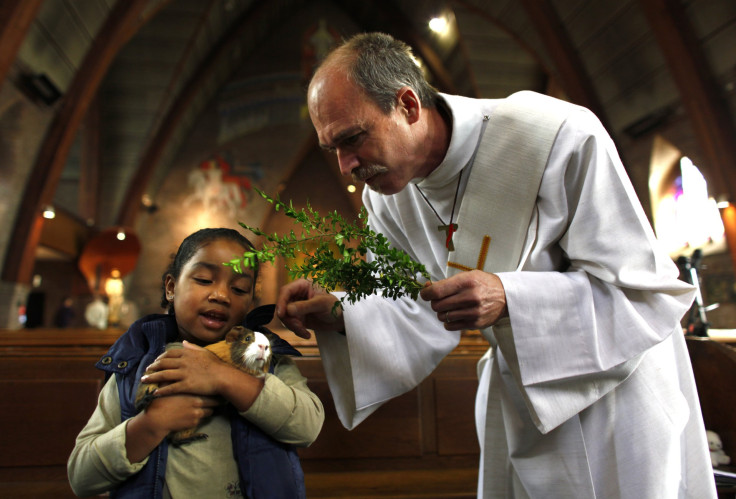 Tuesday is the official Feast Day of St. Francis of Assisi, the patron saint of animals and the environment. The Catholic feast day honors the life of St. Francis (the original animal and environmental activist), who was born in the 12th century and went on to found the Franciscan Order.
Although the feast day is celebrated worldwide, Oct, 4 is an especially important day in Assisi, Italy. The holiday is meant to commemorate St. Francis' transition into the afterlife. He died in Portiuncula, Italy, on Oct. 4, 1226, according to Catholic.org. Today, the holiday is widely observed by the Catholic Church, from Europe to Australia.
So how exactly does one celebrate the feast day and its significance? Here are seven things to know about St. Francis and his feast day:
Pope Gregory IX made St. Francis a saint in 1228, two years after his death.

St. Francis is well-known for his generosity (particularly towards the poor or ill). However, he is widely remembered for his love of animals.

Symbols typically associated with St. Francis include the following: Animals (birds, wolves and deer in particular), a winged crucifix with five rays, a glowing lamp and a bag of gold and "rich raiment," among others.

Beginning on Oct. 3, the town of Assisi lights oil lamps using consecrated oil in remembrance of the saint.

Services or special religious events are organized so children and families can bring their pets to have them blessed. This is probably the most widely observed tradition to commemorate the feast day.

Children and families might also participate in outdoor activities or take nature walks, as St. Francis was a major proponent of nature.

Although St. Francis led a pious life with a strict diet, it is rumored that the saint did indulge in honey almond cake, writes Real Life at Home. The site features a recipe to try at home to celebrate.
© Copyright IBTimes 2023. All rights reserved.