St. Louis School Shooter Who Killed 2, Injured 7 Identified As 19-year-old Former Student
KEY POINTS
Orlando Harris, 19, graduated from the school in 2021 and had no prior criminal record
Cops found hundreds of bullets in nearly a dozen high-capacity magazines on Harris
A physical education teacher and a 16-year-old student were killed in the shooting
The shooter who killed two and injured several others at a high school in St. Louis, Missouri, was identified as Orlando Harris, 19, a former student of the same school.
Harris was shot at the scene after exchanging gunfire with officers. He died later at the hospital, police Commissioner Michael Sack said Monday morning.
The teen was armed with a long gun when he entered Central Visual & Performing Arts High School shortly after 09:00 a.m. Monday. It is unclear how he managed to enter the school building as the doors were locked, BBC reported.
"You're all going to f—ing die!" Harris allegedly yelled before unleashing a volley of shots at the students, as per the New York Post.
Alexis Bell, 16, was shot and killed at the scene while a 61-year-old physical education teacher, Jean Kuczk, succumbed to injuries at the hospital.
Seven other students, three girls, and four boys were also injured in the attack, and are expected to survive. The motive behind the shooting is currently unclear.
Harris, who graduated from the school in 2021, had no prior criminal history. He was found to be in possession of hundreds of bullets sorted into nearly a dozen high-capacity magazines.
"This could have been much worse," Sack added.
As for the motive behind the shooting, officials are yet to determine "what might have led him to this," the commissioner said. "There's suspicion, there may be some mental illness that he was experiencing. We are working on developing that information right now."
Student Keyshawn Brooks recalled the harrowing moments after Harris shot his way into the classroom.
"They had shot our classroom door down and a man opened the door and he was like, 'Y'all are going to die today,'" Brooks told KSDK.
"He shot the teacher first. She fell to the floor. Another boy got shot in the hand and he was bleeding. Two other girls got shot," Brooks continued. "When he left the room, we opened the window and we jumped out."
Another student told the outlet the shooter was banging on a room's door.
"They shot like four times," the student said. "[The suspect] said, 'All of y'all are going to die.' Everyone was scared... I'm just glad that I'm OK."
St Louis Mayor Tishaura Jones spoke at a news conference following the shooting.
"Our children shouldn't have to experience this," Jones said. "They shouldn't have to go through active shooter drills in case something happens. And unfortunately, that happened today."
"Our hearts go out to everyone impacted by today's senseless violence, particularly those injured and killed, their families as well as the first respondents," press secretary Karine Jean-Pierre said at the White House, as quoted by CNN. "We need additional action to stop the scourge of gun violence."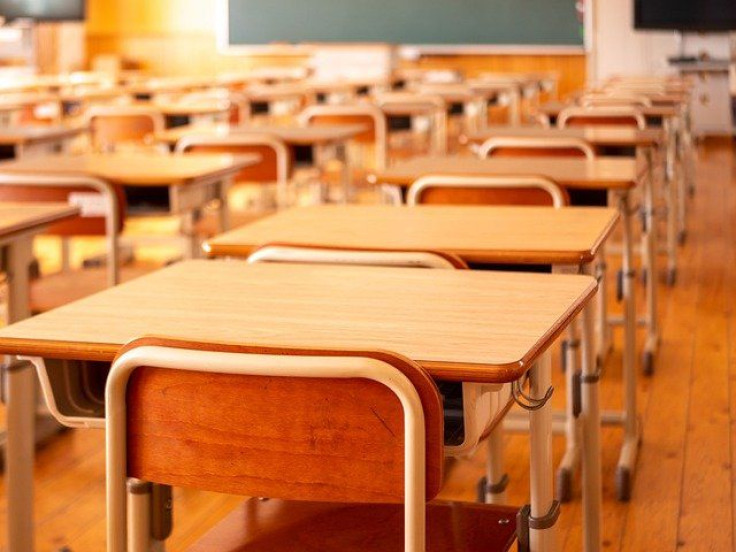 © Copyright IBTimes 2023. All rights reserved.