Stan Lee Documentary To Come Out In 2023, Marvel Announces; Twitter Reacts
Marvel said Wednesday that it would release a documentary about Stan Lee in 2023. The announcement came just in time for the legendary comic book writer and publisher's 100th birth anniversary.
"100 years of dreaming. 100 years of creating. 100 years of Stan Lee," Marvel Entertainment's official Twitter account noted.
The post was accompanied by a montage of Lee's cameos in Marvel films including "Thor" and "Doctor Strange."
Lee is the co-creator of iconic Marvel characters such as "Spider-Man," "Fantastic Four," "Iron Man," "Black Panther," "The Incredible Hulk," "X-Men," "Thor," "Silver Surfer," "Ant-Man," "Nick Fury," "The Avengers," among others.
He retired from Marvel in the 90s but continued to stay involved with the company not only by serving as executive producer in several films but also by making cameo appearances in Marvel movies.
Many fans were delighted by Marvel Entertainment's announcement, with many of them posting heartfelt tributes to Lee.
"Thank you, Stan. So much of my childhood having a smile had to do with your comics. Especially like how, from your own mouth, the X-Men came about. To hear that someone like me has a bigger respect for you sir," one of them wrote.
Another excited supporter said, "excelsior! really excited to see this!"
Meanwhile, another fan tweeted, "So gonna watch that. God rest his soul. He was a real-life hero."
On the same day, Marvel made another post about the documentary on Lee's life and legacy, noting, "An Original documentary celebrating the life and legacy of Stan Lee starts streaming in 2023 on @DisneyPlus. #StanLee100."
This time, the tweet came with a link to the announcement published on Marvel's official website.
While many netizens continued to express how excited they were about the documentary, there were also those who accused Marvel of profiting from Lee's name even after his death.
Responding to the second announcement, one curious fan asked, "will it touch on his final years where the people closest to him exploited him into the ground and continue to profit off of his name?"
Another individual said, "Damn. Leave him alone. He is dead and you guys try to make a profit by his corpse too."
Lee died of cardiac arrest caused by respiratory and congestive heart failure at the age of 95 in 2018. Before this, Lee suffered from aspiration pneumonia, which is an infection caused by inhaling food, liquid, vomit or saliva into the lungs.
Lee's official Twitter account also came up with a tribute Wednesday in time for his birth anniversary.
"100 years ago, Stan was born in NYC. Over the last century, his work changed the pop culture landscape & influenced millions. At LA Comic Con, fans left messages for Stan's centennial. Inspiration. Legend. Hero. These are some of the words that came up again & again. #StanLee100," the post read.
"Guardians of the Galaxy" director James Gunn also took to Twitter on the same day to share some of his photos with Lee.
"Happy 100th Birthday to Stan Lee. You are missed, my friend," he wrote in the caption.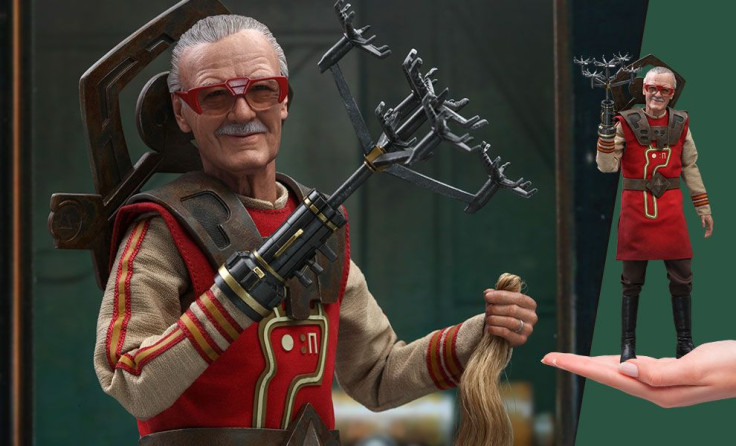 © Copyright IBTimes 2023. All rights reserved.