Stanley Kubrick's Estate Reacts To 'Barbie' Trailer's '2001: A Space Odyssey' Homage
KEY POINTS
The "Barbie" movie's newly released teaser paid homage to "2001: A Space Odyssey's" opening sequence
Stanley Kubrick's estate expressed its approval of the trailer's nod to "2001"
The official Kubrick Twitter page posted, "Even Barbie is a Kubrick fan…"
Stanley Kubrick's estate gave the first trailer for Greta Gerwig's "Barbie" movie its seal of approval after it paid homage to the late director's "2001: A Space Odyssey."
The minute-long "Barbie" teaser, which was released Friday, parodied the opening sequence of the 1968 film "2001: A Space Odyssey," in which apes discover the monolith, according to IndieWire.
"They say imitation is the sincerest form of flattery!" the official Kubrick Twitter page posted. "Even Barbie is a Kubrick fan..."
The "Barbie" trailer, which appeared to be set in a rocky, prehistoric setting like "2001's" opening, begins with Helen Mirren narrating the origin story of Barbie dolls.
"Since the beginning of time, since the first little girl ever existed, there have been dolls," Mirren said in the teaser as the "2001: A Space Odyssey" score played in the background. "But the dolls were always and forever baby dolls...until..."
The trailer then showed Margot Robbie's Barbie arriving like the alien monolith that confused a primitive society and inspired evolution.
The little girls then smashed their dolls to pieces, just as the apes destroyed the bones around them.
Twitter users shared a side-by-side comparison of the "Barbie" teaser and "2001" to show all the ways the trailer paid homage to the sci-fi classic.
"The 'Barbie' movie revived Kubrick, this is cinema," one Twitter user commented.
"[The] 'Barbie' trailer [was] so good Kubrick came back from the dead," another tweeted.
"It's such a funny concept for a Barbie movie to do, wild. Seems like it's a self-aware movie," a third person wrote.
"'Barbie' trailer so fire it brought Stanley Kubrick back from beyond the veil," a fourth Twitter user wrote.
But one critic said, "Leaving Stanley's image and name to himself and letting him rest in peace would be a good idea."
"Stanley Kubrick watching the Barbie trailer from hell," another wrote.
Robbie previously spoke about some misconceptions about the "Barbie" film in an interview with British Vogue.
"People generally hear Barbie and think, 'I know what that movie is going to be,'" she began at the time. "Then they hear that Greta Gerwig is writing and directing it, and they're like, 'Oh, well, maybe I don't...'"
Ryan Gosling, who plays Ken, told People in July of the upcoming film, "We've been having so much fun making this movie and it felt nice to see everyone else start having as much fun as we are. I can't wait for the film to come out and for that to continue."
In addition to Robbie and Gosling, the cast also includes Issa Rae, Will Ferrell, Kate McKinnon, Simu Liu, Michael Cera, America Ferrera and more. The film was written by Gerwig and her partner Noah Baumbach.
"Barbie" is set to hit theaters on July 21.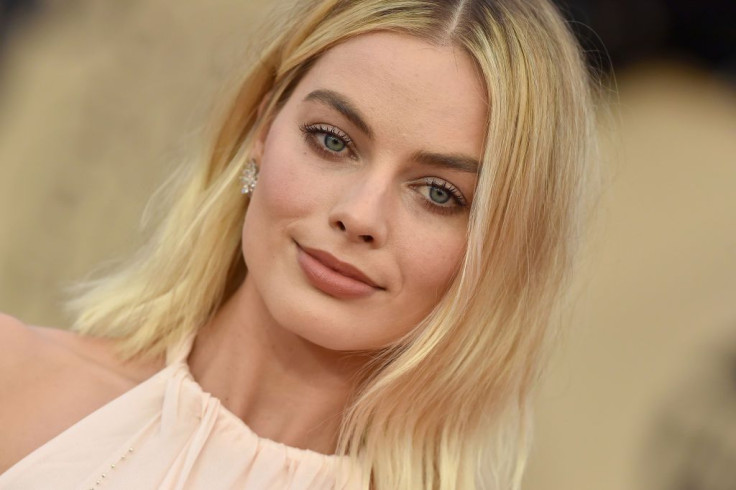 © Copyright IBTimes 2023. All rights reserved.