'Star-Crossed' The New 'Vampire Diaries'? CW Trades Vampires For Aliens In This High School, Supernatural Drama Series [VIDEO]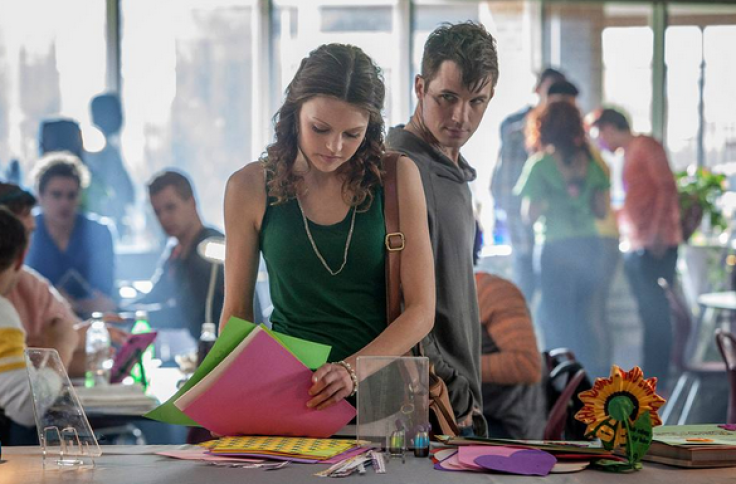 The CW has a thing for mystical creatures. From vampires to werewolves to spirits, it seems the network can't get enough of supernatural beings in its series—or rather, fans can't seem to get their fill. That's why the CW has launched another show eerily similar to "Vampire Diaries" to feed the cravings of heart-racing teens. But this time, instead of blood-sucking hotties, the story revolves around some good-looking, out-of-this-world aliens.
The new teen drama "Star-Crossed," created by Meredith Averill, follows the controversial love story between a human girl (played by Aimee Teegarden) and an alien boy (played by Matt Lanter). Ten years after an alien race came crashing down to Earth, the humans decide it might be time to stop being prejudiced and integrate the alien beings with the citizens of the third planet from the sun—particularly in their schools.
But not everyone is thrilled with this idea. And that's where the drama starts. The aliens are blatantly exposed due to their tattooed faces and bodies, which makes them an easy target. "You wear our clothes, you breathe our air, but you can't be bothered to pledge to our flag?" one disgruntled suburban student asks. "We're not citizens," a buff alien replies. "Oh, that's right. You're martians," the student then said.
Throughout the three-minute trailer, fans can see the relationship develop between Teegarden and Lanter's characters. But, boy, does this couple have a few obstacles in their way—primarily the police. Is it just us, or did you hear blaring sirens throughout the series promo?
In addition to its exciting plot, "Star-Crossed" also boasts some phenomenal cast members -- actors you might have heard of already, such as Chelsea Gilligan from "Big Time Rush," Greg Finley from "The Secret Life of the American Teenage," Natalie Hall from "Pretty Little Liars," Grey Damon from "Percy Jackson: Sea of Monsters," Malese Jow from "The Vampire Diaries," Titus Makin, Jr. from "Glee," and of course Teegarden who starred in "Friday Night Lights" and Lanter who appeared in "90210."
The American science-fiction romance TV series is set to air Feb. 17 at 8/7 c. Do you think "Star-Crossed" can match up to other CW hits like "Vampire Diaries" and "Supernatural"? Let us know what you think in the comments section below!
FOLLOW MORE IBT NEWS ON THE BELOW CHANNELS